Sinn Féin has got used to this. The jubilant scenes of party leader Mary Lou McDonald and her deputy, Michelle O'Neill, being cheered by waiting crowds as they arrived triumphant at Belfast City Hall following the North's council election were virtually action replays of last year's Assembly election.
Then, it took the title of the largest party in the Assembly and the right to the role of first minister; this time, it made it two out of three by becoming the largest party of local government by not just a hair's breadth, but by a country mile; in both cases, the first time a nationalist party has held this position.
The scale of Sinn Féin's victory was staggering. It gained 39 seats and did not drop a single one — a testament to not only the party's legendary vote management skills and its capacity to simply get its vote out, but also the breadth and depth of its victory.
Alliance, as its leader Naomi Long noted, was the only other major party to gain seats, adding 14 to take it up to 67 councillors
It expanded into District Electoral Areas (DEAs) where it had not previously held its seats, such as Coleraine and Lisburn North, and chalked up gain after gain in councils where it was already represented, such as Derry and Strabane and Newry, Mourne and Down — all of which points to potential for further growth.
For the DUP, despite plenty of movement — it lost seats in some DEAs but gained in others — its final tally of seats remained exactly as it had been in the last council election in 2019, stuck at 122 compared to Sinn Féin's 144.
Alliance, as its leader Naomi Long noted, was the only other major party to gain seats, adding 14 to take it up to 67 councillors, in a result which was on par with its vote share in its watershed Assembly election in 2022; not unexpectedly, it was a disappointing day at the office for the UUP and SDLP, which lost 21 and 20 seats respectively to take them to a final tally of 54 and 39.
So, what does another historic Sinn Féin election victory mean for politics — and people — in the North?
On one level, the work of councils will continue, albeit with a slightly different make-up; Sinn Féin became the largest party on Armagh, Banbridge and Craigavon council for the first time and extended its lead in others.
Yet for all this was a local election, it was always about more than local issues. It had been, O'Neill said afterwards, "an opportunity to send a clear signal". Speaking to the BBC, she put the party's victory down to "positive leadership, it was about a restoration of the Executive, it was about making politics work".
Clearly, anger at the continued suspension of the North's political institutions due to the DUP's boycott — which is blocking O'Neill from taking up the first minister role — helped the nationalist vote coalesce round Sinn Féin. The problem now for the DUP, and British government, is where does this anger go? Though it is not the only dynamic at play, it has been a significant factor in the last two elections, in which Sinn Féin's share of the first preference vote increased to 29 per cent in the last poll and rose again to 31 per cent on this occasion.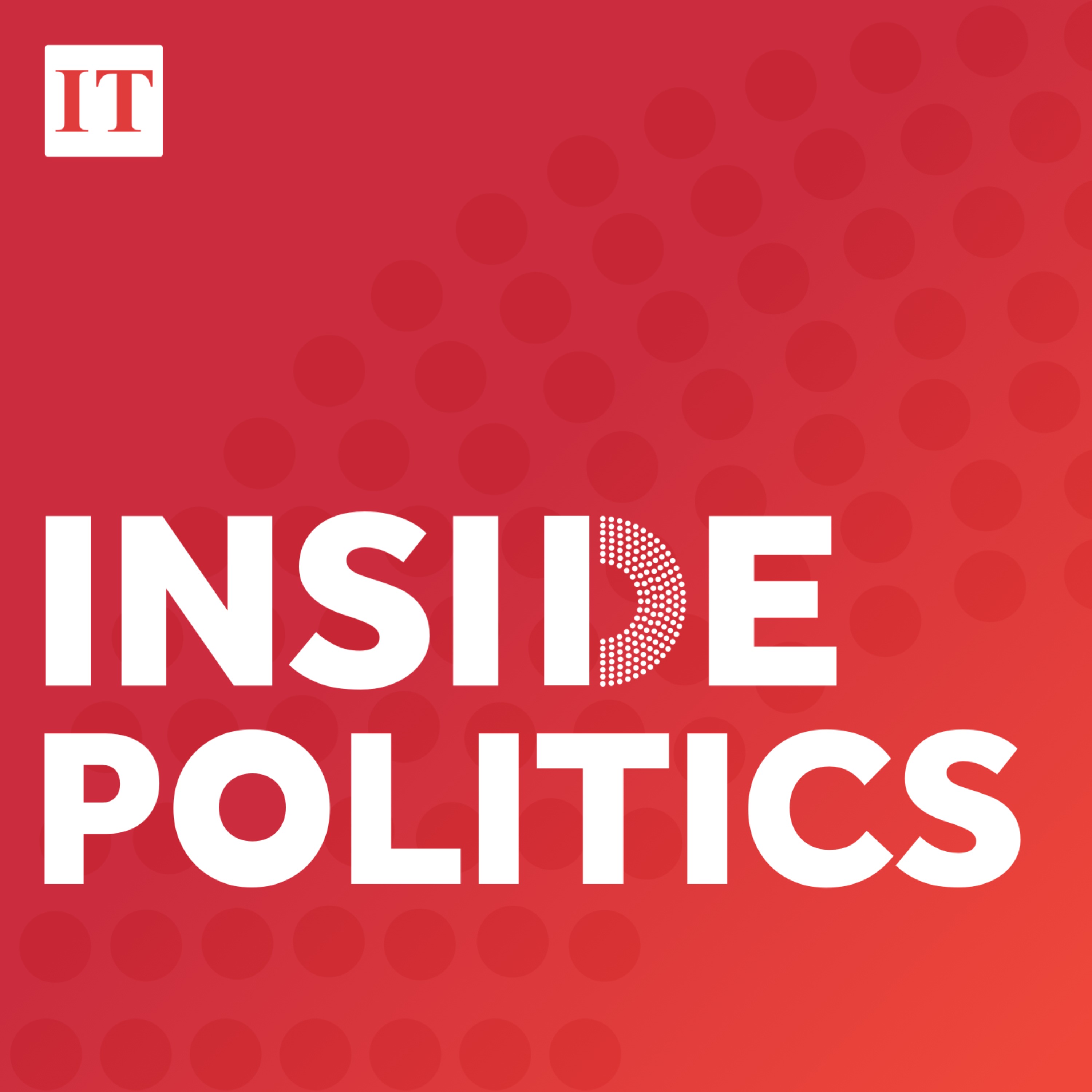 Migration and voters, Matt Barrett's posts, a good day for Sinn Féin
If this grievance is not addressed, this trend would suggest that it will only increase further and, potentially, deliver Sinn Féin three out of three in the Westminster election next year.
With the score eight to seven between them, this is not the climate the DUP would relish during a general election campaign, never mind the long-term implications of such a large — and increasing — vote for a party whose ultimate aim is a Border poll and a united Ireland.
By this analysis, therefore, Sinn Féin's success will exert pressure on the DUP to return to the Assembly, just as it will increase pressure on both governments to ensure this happens as a matter of urgency.
It is worth emphasising that it is not only Sinn Féin who wants to see the Assembly and Executive restored immediately
O'Neill was quick out of the blocks on day one of the count on Friday to call for the powersharing institutions to be re-established, saying there had to be a "plan now for a way back to a restored Executive" and calling on the two governments to take joint action.
It is worth emphasising that it is not only Sinn Féin who wants to see the Assembly and Executive restored immediately. Of the five largest parties, four of them — Alliance, UUP, SDLP and of course Sinn Féin — have been willing to form an Assembly for the last year.
Run the numbers in terms of vote share, and these "pro-Assembly" parties are on 64 per cent against the DUP's 23 — a clear restatement of the will of the people of Northern Ireland and one which this election should make harder to ignore.
The DUP was never going to go back in before these elections. Now, it has held its vote and position as the largest party of unionism; yet again the threat of the Traditional Unionist Voice (TUV) failed to materialise — all of which should, in theory, embolden DUP leader Jeffrey Donaldson and make a return to the Assembly easier.
This is clearly the DUP's preferred direction of travel — it even indicated so in its election literature — and while there are those in the party who would be happy to sit outside indefinitely, Donaldson knows that at some point he will have to take the DUP back in, not least because failure to do so would be to condemn his party to creeping electoral irrelevance.
What Donaldson needs now is something he can sell, potentially a piece of legislation confirming Northern Ireland's constitutional position in the UK — even though this is merely symbolic as that position has not been altered as a result of Brexit — to provide the DUP with a way back in; one assumes, as is traditional with the North's political crises, that there will also be a financial package from the UK government to smooth the way.
This is not expected to be swift but, assuming the impasse is eventually resolved, there are bigger problems ahead for the DUP, and indeed for unionism.
Defending his party's performance, Donaldson told the BBC there was "no getting away from the fact that unionism needs to take a long, hard look at how we manage elections, the splintering of the unionist vote, the differential in turnout between areas".
Tackling low turnout is a must for the DUP; in this election, it was yet again lower in unionist-majority areas than in nationalist ones.
To go back to vote share, in this election, Sinn Féin increased its first preference vote to 31 per cent compared to the DUP's 23. Tot up the overall vote and first preferences for nationalist parties come in at 40.5 per cent compared to unionist parties at 38 per cent.
What these figures make clear is what, deep in its heart, unionism knows already — that the ground on which it stands is crumbling beneath its feet.
Demographic and societal change has irrevocably altered the North's political landscape; though it is a crude yardstick, there are now more Catholics — more likely to vote for nationalist parties — in Northern Ireland than Protestants. Moreover the continued growth of Alliance, largely at the expense of unionist seats, is indicative of an appetite for an alternative among people who might once have voted unionist.
This is the changed reality with which unionism must now come to terms and attempt to address
While we cannot extrapolate from this PR election how people might vote when presented with the binary choice of a Border poll, it is nevertheless true that more people are choosing parties that want a united Ireland and fewer for those who wish to remain in the UK.
This is the changed reality with which unionism must now come to terms and attempt to address.
The MLA — and, briefly, DUP party leader — Edwin Poots described this election as a "wake-up and smell the coffee" moment for the party. What remains to be seen is if it can do so.