If you were suffering from news fatigue in 1952, there was an obvious culprit. Radio was an "invention of the devil", said the woman labelled Miss Keating on RTÉ's acetate disc recording of that November's Wexford Festival forum. It had "reduced people to an almost moronic state".
To switch the radio on was to "hear a horrible voice come at you, telling you things you do not want to hear, telling you about wars that you would never have known about, building up in your mind some horrible hate against some unfortunate person who you've never seen".
Instantly, I feel glad on behalf of Miss Keating – who was Mary Frances Keating, later a food writer for The Irish Times – that she did not live to see the dawn of the internet.
Ironically, her hyperbole was captured by Radio Éireann, as it was then, and is now online, forming one of more than 5,300 recordings from 1927 to the 1970s that have been digitised from acetate discs and published by RTÉ Archives.
The collection is a glorious rabbit hole filled with ghosts from the past before RTÉ was RTÉ. In the earliest years of the medium, voices emerging from radio sets were often regarded as spooky, even supernatural, and there is an amazing eeriness again, now, hearing these snippets of the long-dead speaking.
By some distance the earliest – and possibly the crackliest – acetate disc recording to be preserved is from April 1927. It features then minister for posts and telegraphs JJ Walsh opening the Cork radio station 6CK, a move he predicts will "bring before the world a new and largely unexplored vein of Irish talent".
[ National treasure – Alison Healy on RTÉ's online archives ]
[ RTÉ Radio 1 loses listeners as 'news fatigue' erases pandemic bump ]
The Cork station – partly set up to relay the signal of one-year-old national station 2RN – lasted just three years. But there is an uncanniness to Walsh's comments about how Irish musicians "can make a valuable contribution" to European culture. With minor adjustment, they could be copy-and-pasted into ministerial speeches today.
A giggly "Little Mo", then 17, generously claims that winning the Irish Championship "was almost as big a thrill as winning Wimbledon, to tell the truth".
That even the driest of politicians' remarks exist in audio form almost 100 years later is something of a miracle. In radio, as in television, the gist of the early decades goes like this: you'll be lucky if there was any recording made at all.
Acetate discs, used to record studio programmes and capture on-location sound, were usually made of aluminium coated with lacquer, with the audio signal cut directly into the grooves in the lacquer. They were fragile. With grooves much softer than those of vinyl discs, repeated playback would render them inaudible.
The multiyear project to preserve the discs has been financed by the Broadcasting Authority of Ireland (now Coimisiún na Meán) Archive Funding Scheme, which is in turn funded from the television licence fee. RTÉ Archives, led by Bríd Dooley, worked with the Irish Traditional Music Archive to develop and publish the catalogue.
Some recordings are news reports, some are musical performances, some are isolated sound effects. But the biggest joy, for me, lies in stumbling across items featuring people I already knew a little about, then having their voices brought to life in an unexpected Irish context.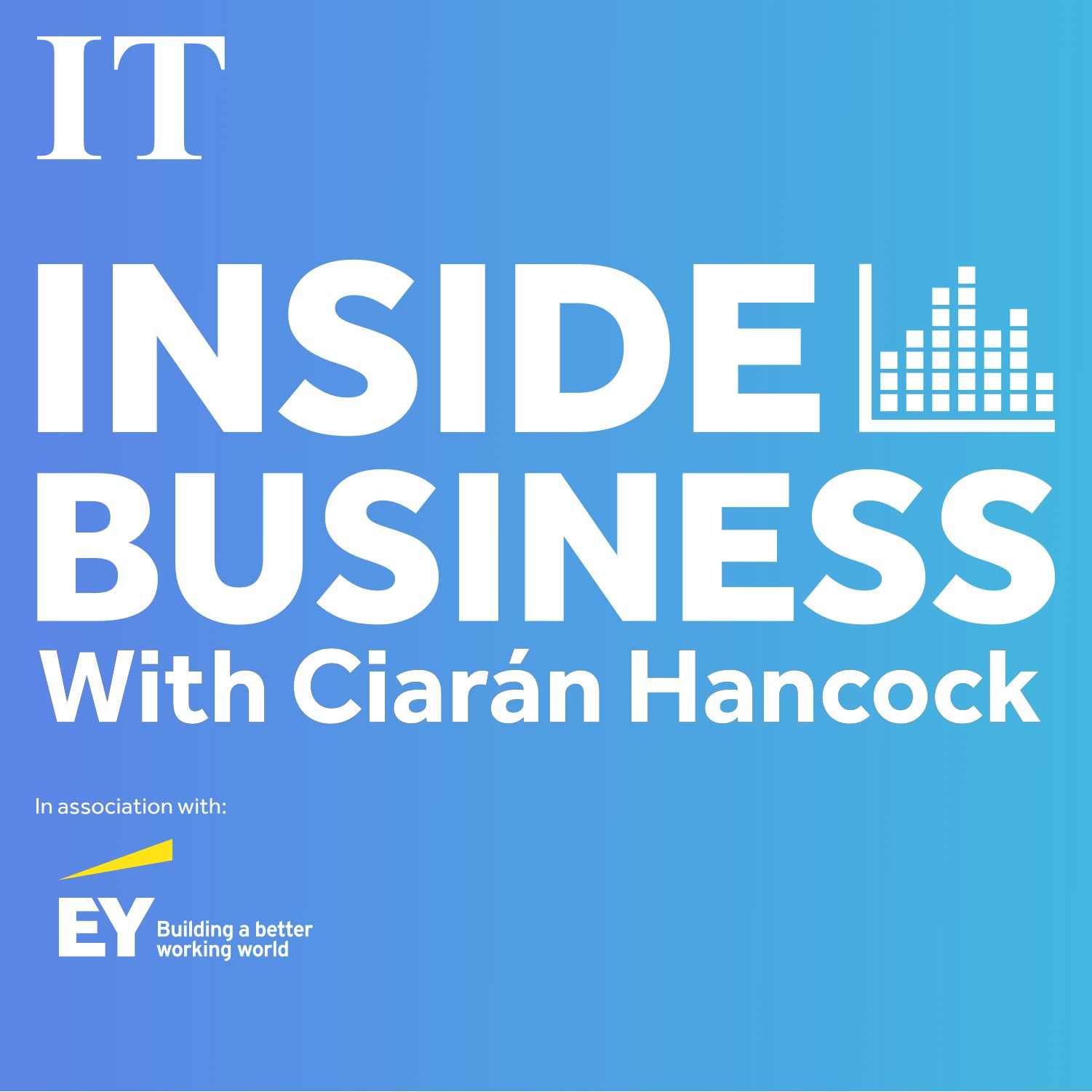 'They are like heroin addicts, spending more and more money': The US debt ceiling explained
Ivy Benson, for instance, was an English bandleader, alto saxophonist and clarinettist who formed her "all-girl" dance band in 1939, headlining theatres throughout wartime and – against the wishes of the Musicians' Union – becoming the BBC's resident band. She was unappreciated in her lifetime and under-remembered now.
But here she is on Radio Éireann's weekly programme Cityreel in 1958 as her touring band played a concert in Dublin's Olympic Ballroom, describing succinctly how brass-playing girls aged 15 or 16, usually from mining districts, would write to her to be recruited.
Eleanor "Teach" Tennant, meanwhile, is the kind of woman who has a Wikipedia page the size of a postage stamp yet lived a life worthy of a Hollywood biopic – not least because this pioneering Californian tennis coach of Irish descent taught stars such as Clark Gable and Carole Lombard as well as multiple champions, male and female, how to play the game.
Elsewhere, beauty contest winners are bashful, and the non-famous sound bemused that anybody would be interested in their work. It can't only be because they are women.
Here she is on Radio Éireann's Sports Stadium in July 1952, introduced as "very famous", and appearing alongside her soon-to-be ex-charge, the just-crowned Wimbledon champion Maureen Connolly.
A giggly "Little Mo", then 17, generously claims that winning the Irish Championship "was almost as big a thrill as winning Wimbledon, to tell the truth". She won the event at the Fitzwilliam club again in 1954, shortly before a riding accident prematurely ended her career.
What is striking about these clips is how unassuming and self-effacing the interviewees seem, even though they must have been some of the most determined and formidable women of their time.
Benson agrees with the male interviewer's observation that girls are "not exactly constructed for the job" of blowing trombones, answering a patient "yes" to his statement that "even the double bass would be a bit of a handful".
[ Industry insiders give their opinion on RTÉ: 'There is generally a failure of imagination and innovation' ]
[ How to get into live broadcast: you may have more experience than you think ]
Connolly demurs from praise for not dropping a set on her path to her Irish singles title, volunteering that she did so in the mixed doubles.
Even Maud Gonne MacBride, then 79, responds with humility to the assertion of her 1945 interviewer, Dr Eileen Dixon, that Ireland wants to hear from her: "I think it's so kind that anyone wants to listen to an old woman" is the first thing she says.
Elsewhere, beauty contest winners are bashful and the non-famous sound bemused that anybody would be interested in their work. It can't only be because they are women. This was a time before personal branding, the era before Brand Me. Spoofers and hustlers were outnumbered by people whose culturally ingrained instinct was to play down their talents.
The audible edge to their voices can be explained as simple nerves, and not because radio was the devil's invention – by the 1950s, it was not new.
But in a social media age when sending videos of yourself out into the world is a normal, natural thing to do for so many, it's easy to forget how daunting encounters with microphones could have been and why, overconfident government ministers aside, these are modest ghosts in the radio machine.