In the days racing up to the final outcome of a UN climate summit the mood swings between despair and modest hope.
The "cover decision" is fought over right down to the placing of a comma. It can go either way in securing a better global response to climate breakdown.
Cop27 in Egypt is no different with most angst around the loss and damage issue — how the wealthy global north compensates the vulnerable global south for climate havoc.
Regardless of the final outcome, there have been some big positives outside the negotiation rooms though the climate clock is ticking faster and faster. And to find them you have to avoid the greenwashing and the fossil fuel lobbyists — the new snake oil men — who have even infiltrated some national negotiating teams.
It has been a subdued Cop. There may be 25,000 people on site daily but there is a reduced civil society presence and protest is almost a whimper under the watch of an autocratic regime where one has to register to raise a dissenting voice.
The mood enhancer of the week was newly elected president Luiz Inácio Lula da Silva declaring to chants of his name: 'I'm here to tell you that Brazil is back!'
Some of the highlights include Australia strutting around with some of the most ambitious climate targets anywhere — when they used to be laggards — and Brazil returning to the fold.
The mood enhancer of the week was newly elected president Luiz Inácio Lula da Silva declaring to chants of his name: "I'm here to tell you that Brazil is back!" He promised to save the Amazon, the world's largest tropical forest.
Backing for reform of multilateral development banks and international financial institutions such as the World Bank is clearly reaching a tipping point. Their business model needs to change to accept more risk and to leverage, in a systematic way, private finance for developing countries at a reasonable cost for climate action.
Prime minister of Barbados Mia Motley and chairwoman of the Elders leaders' group Mary Robinson consistently banged that drum with significant support from French president Emmanuel Marcon.
More than 150 countries have now joined the Global Methane Pledge, promising a 30 per cent cut in the most powerful greenhouse gas by 2030 with a firm push from US climate envoy John Kerry.
Stephen Prendiville, head of sustainability with Ernst & Young, believes the traditional talking shop approach has gone, with the process maturing since Cop26 in Glasgow. There is a franker acknowledgement of challenges and greater collaboration on climate solutions ranging across mitigation (cutting emissions) and adaptation to make countries more resilient for what is to come.
[ Botanic gardens' pear tree in full bloom: 'It's completely out of kilter with the seasons' ]
Having participated in a wide range of "dialogues", he says Cop27 "has gone quite well actually", although he accepts his definition of success might differ from that of others.
The depth of discussions means niceties are being dropped sooner, he adds. "The layers of challenge are picked at" and "the dialogue is maturing" in how best to address the climate crisis, and not just from a business perspective.
"This is massively accelerating the way the UN normally does business," he said. He predicts this outside momentum will build into Cop28 in Dubai and resolve many issues at pace.
Prendiville commends the approach to innovation showcased by hosts Egypt by featuring partnerships on mitigation (cutting emissions) and adaptation in start-up hubs, "a mechanism to diagnose the problem, generate solutions — and bring hope".
There are numerous coalitions of the willing that are sharing insights. A typical example is clothing and fashion marrying up with data analytics and gaming "to make a product last longer in a fashion sense ... so you gamify it to make it last longer".
Businesses are by their nature hopeful but applying that ingenuity will enable them contribute to solutions
The First Movers Coalition is pooling capital with a view to tackling industries as a whole, realising no one can take climate action alone.
Businesses are by their nature hopeful but applying that ingenuity will enable them contribute to solutions, although he acknowledges they can be accused of being myopically focused on positives.
They have to recognise decarbonising is not only an opportunity, he adds, but need to face up to the reality that if 1.5 degrees of warming is exceeded "an awful lot of them are not going to be in business".
[ Subscriber OnlyClimate Crisis Climate defeatism: If we are already doomed, why bother? ]
He participated in good discussions on agriculture with big ramifications for Ireland. Food systems have moved centre stage, especially regarding healthy soils as carbon sinks and key agents for sustainable food production. "This is in a scenario where 23 hectares of soil are degraded every minute — an area the size of Greece in a year."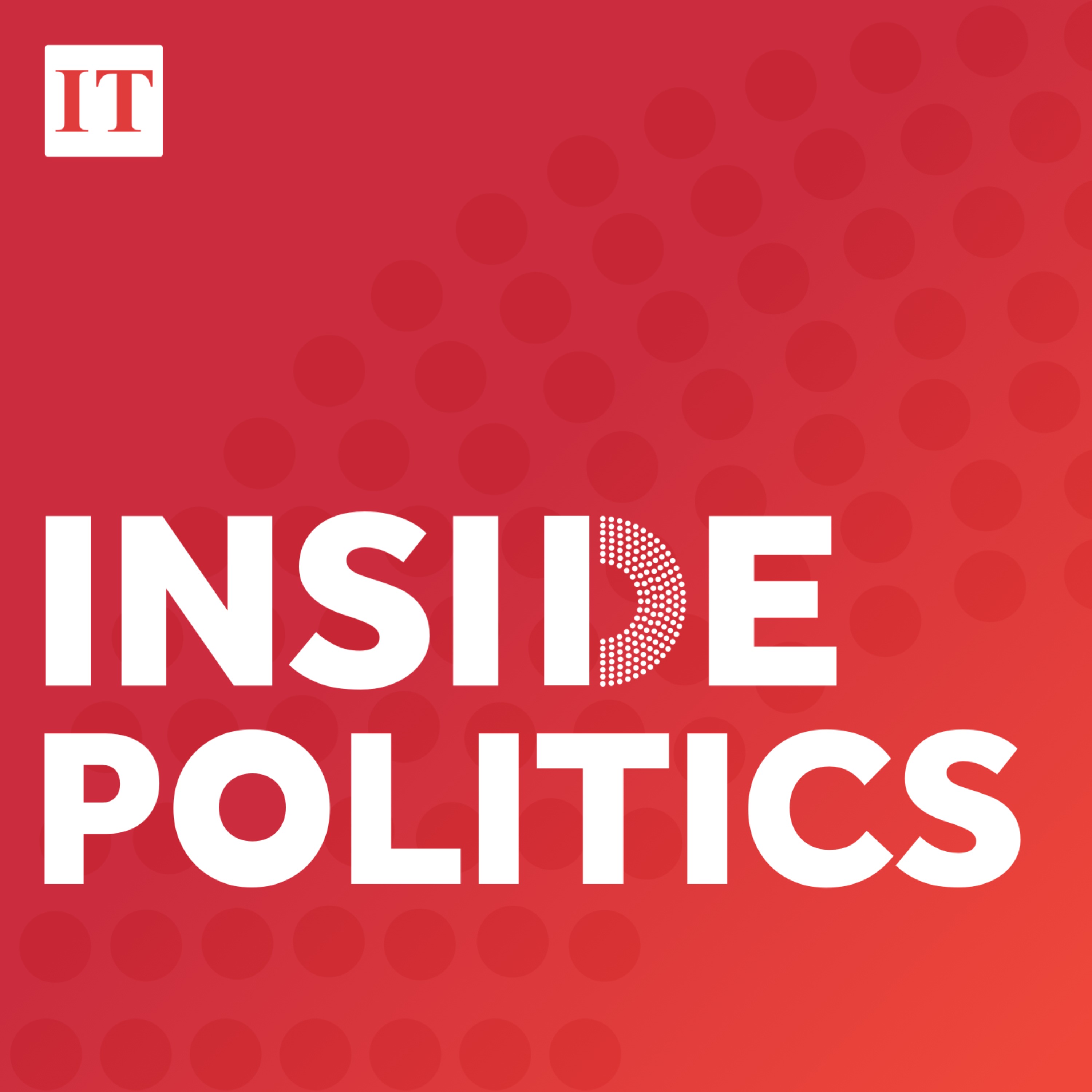 Can China's relationship with the West recover?
Not only can you not grow anything, he notes, land becomes a huge generator of carbon, underlining the need for regenerative farming and soil management across the planet.
Noting how the Irish delegation is already contributing at the highest level of Cop, he believes a lot of Irish businesses could add to this process, and play a pivotal role in the flow of funds from the EU to the US because of its test bed environment, and a stable economy with an ability to trial and test at scale innovations for worldwide deployment.
"We have a good reputation, being solution sharers," Prendiville believes. This is reinforced by having "powerhouses" in food and agriculture, renewables and tech with the prospect of "endless opportunities" in helping a green transformation.
Climate alarm bell
Optimism has to be tempered, however, by the reality of a worsening, less controllable climate crisis that makes Cop veteran Sadhbh O'Neill despondent about this year's conference. "The scientific warnings and clear evidence of climate breakdown have never been more emphatic," she said.
The time for incremental action is over. "And yet incremental progress — at best — is all we're getting at this Cop. There's no sign of a big move on a fossil fuel non-proliferation treaty or steps to make the 30 per cent methane cut pledge legally binding," she said.
"Private and public investment is still pouring into fossil fuels, and developing countries are still waiting for the climate finance that was promised 13 years ago in Copenhagen."
I haven't heard any of the think tank experts or financiers mention global justice or climate justice once

—  Cop veteran Sadhbh O'Neill
Events she attended suggest a huge shift towards market-based instruments and a transactional approach to mitigation, adaptation and even loss and damage. The sense of urgency on cutting emissions using technologies and policy tools "seems to be lost in the fog of credits and partnerships and bilateral agreements yet to deliver any serious emission reductions. I haven't heard any of the think tank experts or financiers mention global justice or climate justice once. I'm not optimistic for an outcome from this Cop that reflects in any way the seriousness of the crisis we are in."
On a more positive note, she attended a great event on sustainable mobility and active travel — walking, cycling, public transport and railways. "It was wonderful to hear Ireland's own Transport Minister Eamon Ryan hailed as a global leader in the financing of active travel."
The message was to dedicate 10 per cent of the transport budget to active travel and shift investment priority from roads to public transport. "While the delivery is slow and piecemeal, as a policy approach Ireland's transport financing is world-leading," she said.
Cop27 was characterised by a recognition by industry that the old ways of working are becoming increasingly obsolete, according to observer Prof John Sweeney of Maynooth University.
"Of course, it was important to read between the lines of what was meant by glossy schemes promoting 'sustainable aviation' and other projects that wrapped the status quo in a greenwashed aura but there was also much to learn about how the more progressive elements in the private sector were adjusting to a post-carbon world," he said.
Foremost in innovative thinking is increasing the use of green hydrogen to power transport systems that do not lend themselves to electrification. "German plans were particularly impressive here with an intention to use hydrogen generated from solar or wind for space heating and transport."
Japan displayed a neat bank of hydrogen fuel cells powered by solar panels
It was also intriguing to learn, said Sweeney, that they are investigating the possibility of converting conventional gas-powered electricity generating stations to run on hydrogen. For new stations, this could be achieved after a few years depending on how fast wind and other renewables come onstream to fill any energy gap. "This is something that at least should be considered in Ireland," he added.
Japan displayed a neat bank of hydrogen fuel cells powered by solar panels. "Here was a store that could be used in times of peak demand or to improve fuel security. But what was striking was the compact stand-alone aspect. No need to connect to large grid infrastructure was evident. Surely something that could be suitable for Ireland's island communities," said Sweeney.
There was a palpable sense the business world is gaining pace on decarbonisation, a trend being thrown in the face of over-cautious politicians. There was even a whole day dedicated to solutions with the hope it would encourage negotiators to take the necessary leap in ambition.
Hundreds of proven ways to progress were showcased from climate-resilient buildings (critical throughout the developing world) to remarkable advances in renewables technology. A lot of them were not yet ready to be scaled up to ensure global impact but had a clear pathway to getting there.