The Climate Change Advisory Council (CCAC) has called for "swift and decisive action to support people and communities this winter by addressing Ireland's dependence on harmful fossil fuels".
In its annual report for 2022 published on Tuesday, the group that advises the Government says fossil fuels are "the root cause of high energy costs, supply instability and high levels of carbon dioxide emissions".
Ireland's transition to more affordable, clean and secure energy "must be urgently progressed and focus on measures that can be immediately deployed" to assist those most in need in coming months and years ahead, it adds.
Pinpointing long-standing barriers to a sustainable, resilient and low-carbon future, the CCAC calls on the Government to ensure action supports households, communities and businesses through the energy crisis to reduce Ireland's dependence on fossil fuels.
[ Carbon emissions going in 'complete opposite direction' of targets, says SEAI ]
It has made specific recommendations to support consumers and reduce emissions in the areas of transport, electricity, buildings and industry.
Underlining the urgency to implement policies immediately, the CCAC concludes the crisis must be addressed in the short and long term.
"Developing renewable resource must be considered as being in the overriding public interest. Targets for onshore wind and solar renewable electricity should be significantly increased, with faster rollout of these and the associated grid reinforcement," it recommends.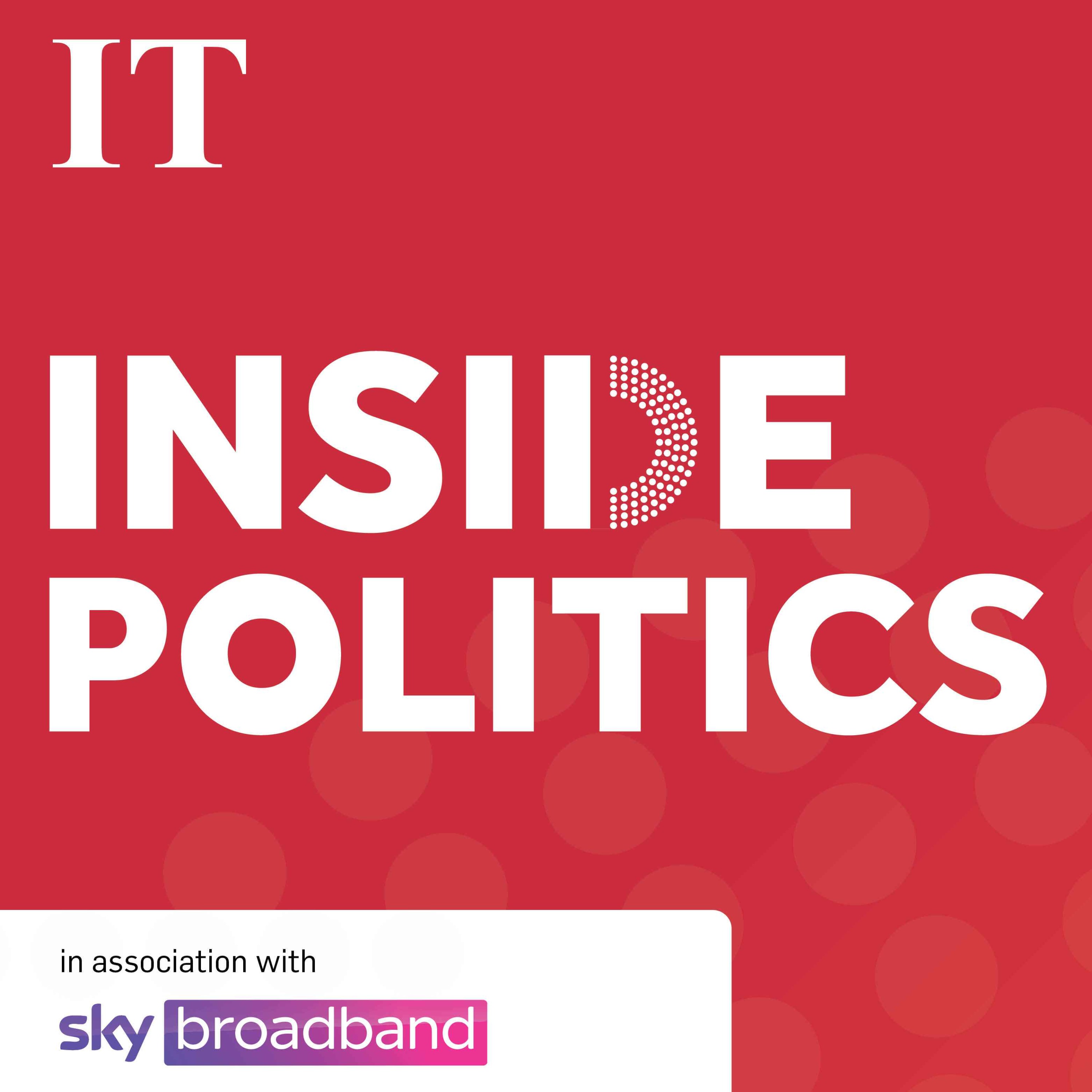 Energy crisis: What can the Government do to soften the blow this winter?
Offshore wind will play a critical role in the low-carbon transition while it is imperative that steps for planning and consenting, as well as developing the grid, progress at pace, the CCAC notes.
"Strong political and policy support is needed at a national and local level for the rapid delivery of renewable resources," it says.
CCAC chairwoman Marie Donnelly said: "We must maintain our focus on reducing our use of fossil fuels. By expediting the delivery of crucially important indigenous renewable resources, Ireland's long-term energy future can be secured, households and businesses can be protected against cost volatility while also supporting climate change objectives."
As the country faces one of the most challenging winters in a generation, "it is imperative that we support communities by protecting the most vulnerable in society, particularly those in receipt of the winter fuel allowance and those living in the worst performing buildings", she added.
[ Emissions goals at risk from planning delays, claims energy firm ]
Measures that could be introduced immediately and have a significant impact, the CCAC says, include accelerating the rollout of home energy upgrades such as the installation of attic insulation; draught proofing, regular servicing of boilers, installation of heating controls, and simplifying the paperwork to access grants.
"These low-cost and easily applied measures will support vulnerable households in the short term, making a difference to people's energy bills, health and wellbeing. The reduction in public transport fares should be retained and extended with an assessment of the effectiveness of both measures in terms of supporting the vulnerable and reducing emissions," it says.
State unprepared
Following the announcement of the Government's sectoral targets in July, the CCAC says the upcoming national climate action plan must set out a clear pathway for all sectors and identify measures that can be prioritised to help Ireland achieve its climate ambition and support a more sustainable future. With the likely impacts becoming more evident, the CCAC concludes that Ireland is not adequately prepared for inevitable climate disruption.
Ms Donnelly added: "Recent extreme weather events across the globe including droughts and floods show that the impacts of climate change are immediate and require urgent action in respect of mitigation and adaptation.
"While Government investment must increase with unambiguous and targeted plans in place, business, civic and community organisations can and must play a pivotal role in supporting people to overcome the current energy crisis and in helping Ireland to deliver on its climate obligations."
Cutting Emissions and Carbon Budgets
"It is clear there is a need for a significant acceleration of existing and planned actions and to identify, quantify, resource and implement significant further measures to put Ireland on track to remain within its carbon budgets," the CCAC observes.
Sectoral emissions ceilings announced by Government in July distribute the effort of achieving these demanding ceilings to the relevant sectors, it accepts.
"This is a welcome milestone but the targets announced do not provide all of the necessary clarity in terms of how the carbon budgets are allocated at a sectoral level, how the overall target of 51 per cent reduction by 2030 will be met, or how the land use sector will be included in meeting the targets."
Quantified emissions reductions only amount to a reduction of 42 per cent excluding the land use sector - and are therefore not consistent with Climate Act requirements, it finds. While these targets are a useful starting point, they will need to be revised upwards and monitored closely "in the light of experience".
The 2023 national climate action plan due later this year, "will need to set out the precise actions and steps that will need to be followed" to align with the ambition of the carbon budgets adopted by the Oireachtas in April.
Carbon Tax
The Council reaffirms its strong support for the Government's carbon tax plans, including the use of ringfenced revenue raised for the continuation and enhancement of retrofit supports, welfare transfers to protect the most vulnerable households and investment in sustainable agriculture.
Agriculture, Food and Land Use
The war in Ukraine has exacerbated the risk of a global food crisis in the coming year, which is emerging due to extreme climate events in several major food producing regions, including Europe, it warns. Ireland, in cooperation with the EU, "should review how we contribute to addressing food security nationally, at EU level and globally, addressing both availability and affordability".
Agriculture and land use in Ireland are not, as yet, on a sustainable low-carbon path. "Significant action is required for a transition that supports low-emissions agriculture and land use, sustainable rural development, and a reversal in the decline in water quality status and biodiversity," it says.
A review of the Ag Climatise' – National Climate and Air Roadmap for the Agriculture Sector is urgently required to realign the roadmap with the growing demand for and increased ambition for emissions reductions in the sector, it says. This must provide a precise pathway and timeframe for speedy implementation of measures identified in Ag Climatise.
Significant and immediate reductions in both methane and nitrous oxide emissions are required. Mitigation potential of a range technologies have been robustly demonstrated and many are available on the market, it suggests.
However, protected urea fertilisers, for example, represented only an estimated 5 per cent of nitrogen fertilisers sold in 2021. The Council recommends an acceleration in rate of deployment of proven mitigation options. This will require use of a diverse range of policy instruments, including targeted incentives under the revised CAP; regulation and enforcement, market mechanisms, communications and advisory services, it adds.
Transport
Electric Vehicles (EV) already have a lower lifetime cost to the owner than conventional vehicles for high kilometre drivers such as drivers in rural households, taxi drivers and commercial drivers, the review concludes.
Furthermore, the overall emissions savings are greater when a high kilometre driver makes the switch to electric in comparison to a low kilometre driver. This should inform Government policy in this area. The extension of government-supported low cost finance initiatives for retrofit to include purchase of EVs offers a route to reduce costs for both the Government and consumers, it says.
Congestion charging is a proven measure for discouraging car use in urban areas where public transport options exist. "Plans should be developed and adopted for its immediate implementation after the rollout of the BusConnects scheme.
Electricity
The renewable energy share of electricity generation fell to 35 per cent in 2021, compared to 42 per cent in 2020, while use of coal and fuel oil for electricity generation more than tripled, it notes
"A demand side strategy is urgently required to support adoption of demand side technologies and support reductions in emissions intensity in the sector, along with further measures to enable and incentivise demand side flexibility in industrial, commercial and residential demand."
Accelerated installation of smart meters, while ensuring the provision of smart meter data to customers and incentivising greater uptake of tariffs to help move demand away from peak times, are crucial to saving customers' money and delivering change in the patterns of electricity usage to support a lower carbon electricity system, the CCAC says.
Built Environment
Energy efficiency is improving and rollout of low-carbon heat options has begun, "but not at a fast enough rate to achieve objectives".
Zero-carbon district heating has the potential to supply up to 50 per cent of residential heat demand across Ireland, including urban and some suburban areas. Concrete plans for its deployment across urban areas in Ireland must be included in new climate plan, it says. This should include publication of heat demand maps for urban areas and an action plan for delivery of district heating in the highest demand areas.
The 2022 review has been submitted to the Minister for Climate Eamon Ryan and is available at https://www.climatecouncil.ie/councilpublications