It has been a bad few months for the tech sector. After escaping the worst of the macroeconomic downturn that hit most of the business world in the wake of Covid-19, the inevitable finally caught up with tech, and the job losses began.
There had been warning signs. As the Covid boom wore off, it became apparent that things were going a little awry: hiring freezes were being implemented. Job applicants who had run the gauntlet of the tech recruitment process, only to have the expected offer fail to materialise or be rescinded at the last minute. Talk of performance improvement plans being implemented at tech companies. All these signalled that firms were weighing some tough decisions.
One by one, they started to fall, a domino effect that resulted in new announcements every week. While the initial announcements barely touched Irish workforces – Snap's loss of around a fifth of its workforce, or 1,200 jobs, hardly caused a ripple here – later announcements would hit harder.
As Intel signalled it would seek cuts from its global workforce, inevitably hitting its 5,000 strong Irish-based workforce, fintech Stripe announced more than 1,000 jobs would go, taking its total numbers back to 7,000.
Perhaps the most discussed job cuts were at Twitter. When Twitter's new owner, Elon Musk, announced he would halve the number of people working at the social media platform, there were shock waves through the industry. Alongside predictions that the service could buckle as the company was drained of the skills necessary to keep the lights on and the servers running, glitch free, there were concerns that functions aimed at trying to control abuse on the site would be pared back.
'Overhired for the economic reality' has become the familiar refrain as each round of cuts was announced
While the predicted Twitter meltdown has yet to materialise, the reputation of the site has taken a knock. In the absence of certainty around the site's future direction, advertisers have drastically reduced their spending, up to 70 per cent according to some reports. That puts the remainder of the jobs at Twitter, some of which are still in Ireland, at further risk.
Equally worrying though, industry experts say, is the danger that other companies, keen to keep shareholders onside and lift their profits, will try to emulate the controversial chief executive. After all, if Twitter can survive with significantly fewer employees, why can't every company trim a little of the excess?
While Musk was doing his best to keep Twitter in the news for all the wrong reasons, Facebook owner Meta was next in the firing line. A year previously, the company bet all its chips on creating the next generation of the internet, changing its name to reflect the focus and pledging to hire 10,000 people in Europe to build that digital world.
But a souring macroeconomic environment and a slump in ad revenues, plus lukewarm interest in its platform, has slowed Meta's advance. Instead, it said it planned to cut 11,000 jobs globally, which would roughly translate to around 340 out of the 3,000 full time staff it employs here.
Meta has seen its value plunge in recent months as it tries to navigate the process of creating an immersive, open world and deal with ad revenues that have declined rapidly as a result of the economic downturn putting the squeeze on spending. Measures introduced that help protect user privacy have also seen Meta cut off from some of the more lucrative targeted ad data, presenting it with further challenges.
Add in competition from video platform TikTok, and the Mark Zuckerberg's social media giant doesn't have a lot to celebrate. Speculation that Meta will have to implement deeper cuts has persisted in recent weeks.
Intercom, Salesforce, Zendesk and Amazon have all announced job cuts too, although the latter's 18,000 reduction is expected to have a minimal effect on the Irish staff. Of the so-called FAANG stocks, Apple is the outlier, with no large scale lay-offs announced yet.
The worst of it may not be over though. In an interview with The Irish Times on the fringes of a "solemn" Davos, IDA Ireland chief Mary Buckley said she expected further job losses from Ireland's multinationals.
"Ireland has seen the knock-on effects of companies making global decisions to let people go," she said. "The technology sector is having a tougher time, share prices have been impacted by rising interest rates and all of the global challenges that we are hearing about. We do think there'll be further losses in the year ahead."
It's not the news that anyone wants to hear. If IDA Ireland is taking a more pessimistic view of the situation, you can be sure that troubled times still lie ahead. The ongoing volatility could have a knock on effect for Ireland's future investment. IDA Ireland has been building a steady pipeline of investment in Ireland in recent years, tempting multinationals to part with their cash, promise jobs and put down roots here.
We are sensitive about our FDI in Ireland. The investment from multinationals was a factor in pulling the country out of the economic wilderness in the years after the 2008 financial crash, leading to a surge in activity that lasted a decade.
But Buckley said this pipeline was weaker now, with concerns about the global economy no doubt giving companies pause for thought.
Companies who unfortunately had redundancies just a couple of months ago are also now looking at new hires and new areas of the business for investment
"We do have a pipeline of business for the first half of the year that we are working hard to convert," she said. "But I would say the second half is less clear. Overall, it's going to be a challenging year."
That challenge is widespread. "Overhired for the economic reality" has become the familiar refrain as each round of cuts was announced, with some chief executives and founders holding up their hands and taking responsibility for the situation, promising generous severance packages for those affected. It would be cold comfort to those faced with navigating the jobs market.
Even smaller Irish companies have not managed to escape unscathed. Wayflyer, one of the newest Irish unicorns, hit a stumbling block late last year when the company announced it would cut around 200 jobs – 40 per cent – from its workforce globally. with around 70 roles to go in Dublin and a further 10 to relocate to Ireland from the US.
The move came only months after the company, which provides revenue-based financing and marketing analytics for online businesses, pledged to grow global staff numbers from 250 people to 600 by the end of the year.
But expansion costs and the changing economic environment hit hard, and Wayflyer found itself in the same position as Intercom and Stripe before it: making tough decisions. Once the job cuts have been completed, Wayflyer will be back to the same level of employment that it was at around February last year.
For fast moving, fast growing companies with ambition, that will be a blow. But for many of the organisations that have been forced to rethink their staff numbers, they will still be ahead of pre-Covid employment numbers. The general feeling is that this is a hiccup rather than the start of a terminal decline, with the cost cutting measures driven by shareholders and market reaction. Google's parent company Alphabet, for example, spent $70 billion buying back its own stock in 2022, and was predicting further buy-backs in 2023.
Whether that is false hope or a more realistic view of events is yet to be seen. But the shock with which these redundancies have been greeted shows just how stable the sector had been in recent years. There haven't been large scale lay-offs in the tech sector in more than a decade. To see so many cuts in such a short space of time has been a wake up call.
[ Losing my job in the Irish tech industry: 'I received the dreaded email ...' ]
If people were hoping that the worst was over, the news for 2023 so far has been grim. Microsoft announced last week that it would cut up to 10,000 jobs worldwide, unwinding some of the Covid-era hiring. Google, meanwhile, is shedding 12,000 jobs. Spotify, which bought Mark Little and Aine Kerr's Kinzen, is cutting 6 per cent from its staff. And this week, IBM, which employs about 3,000 in Ireland, and SAP, which employs 2,300 here, said they would eliminate about 1.5 and 2,5 per cent of their respective global workforces.
The exact impact of these latest cuts on the Irish workforce will not be known for some weeks. It is not a numbers game, but rather which business groups will be pared back, making it more difficult to see where the cuts will ultimately fall. The companies need to follow specific protocols for large scale cuts in Ireland, and consult employees before the total lay-offs are decided.
Then there is the potential for falling corporate tax revenue at the multinationals, which could put the country's finances at risk. With declining profits triggering the cuts, it makes sense that corporate tax take in Ireland would also be under threat. An assessment of the Irish economy by stockbroker Goodbody highlighted that the bulk of inward investment – 80 per cent, to be precise – comes from the United States and Britain. Both economies are teetering on the edge of recession this year, which would surely have a knock on effect for Ireland.
But while the financial picture may look gloomy, there are reasons to be hopeful. While companies are shedding jobs at a rate not seen for several years, they are also still investing – and hiring.
Start-ups could never make it financially worthwhile for people to join
"Over the last three years, particularly during Covid, we saw a pretty decent growth and what we're seeing is perhaps a correction to a more sustainable long term growth path," said director of Technology Ireland, Una Fitzpatrick. "Companies who unfortunately had redundancies just a couple of months ago are also now looking at new hires and new areas of the business for investment. There's huge need for a specialised skills base, for example: AI. What we're trying to avoid is any kind of brain drain in the sector."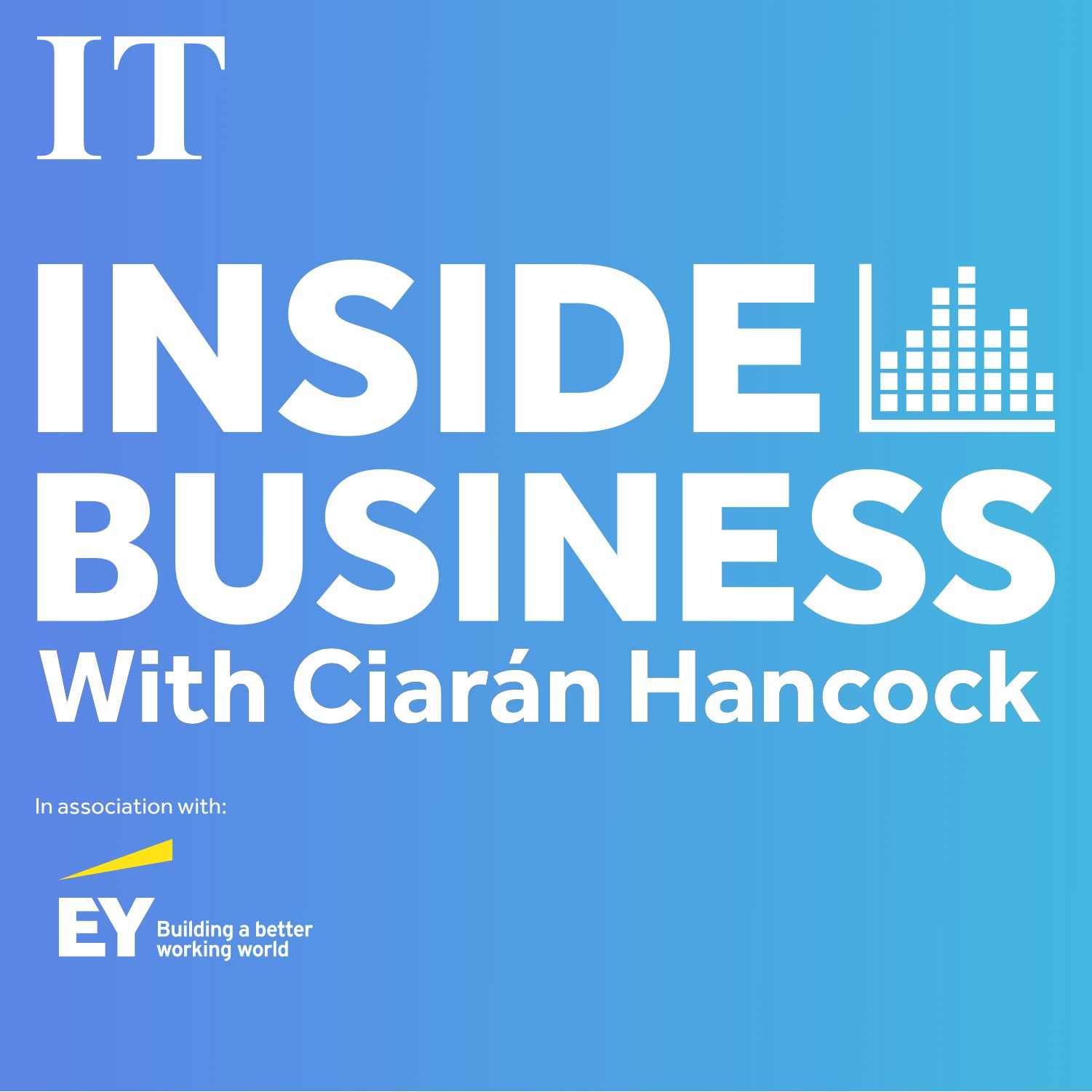 Does hybrid working and the tech slowdown mean we've reached 'peak office'?
An increase in office stock, the switch to hybrid working, as well as job losses in the tech sector have contributed to a slowdown in the Dublin commercial real estate market, according to industry expert, John Moran. The CEO of JLL joins Ciaran Hancock to discuss the 13% office vacancy rate driven partly by the increase in 'grey space.' The term is used to describe what is available for sub-leasing or assignment, more of which is being seen in the capital as Big Tech companies pull back to 2019 levels of employment. Meanwhile, Director of Technology Ireland, Una Fitzpatrick gives the industry view on the recent job losses. The Ibec branch wants to counter the narrative that the sector is in free-fall, noting these are the first redundancies of this level since 2010.With any subscription you'll get unlimited access to the very best in unique quality journalism from The Irish Times. Subscribe today.
While thousands of jobs are at risk in Microsoft, the company is still pursuing the acquisition of Activision Blizzard, its largest acquisition to date, and investing in artificial intelligence. Chief executive Satya Nadella said the company planned to continue to invest in strategic areas. "The next major wave of computing is being born with advances in AI, as we're turning the world's most advanced models into a new computing platform," he said.
Amazon, meanwhile, has submitted planning applications for new data centres in Ireland, implying that a shortage of money isn't the issue behind the cuts.
There may well be a further silver lining from the current gloom. Previous tech retrenchments have spurred innovation in the tech sector, creating some of the valuable companies we have become reliant on today.
Dogpatch Labs' DC Cahalane said it could push people to take a chance on start-ups, setting up their own business if the safety net of a guaranteed multinational role was no longer there. The current difficulty in the employment market could also be a boon for Irish start-ups, who might previously have struggled to recruit the necessary talent amid a hiring boom that saw them outgunned by their larger rivals.
"The challenge, the missed opportunity in Ireland has always been that we have these big companies who come into Ireland and they've been training Irish people how to be world class operators in product management, sales and all this sort of stuff," Cahalane said.
"But the problem to a certain degree has been that we've never been able to unlock that. Start-ups could never make it financially worthwhile for people to join primarily because of, how we treat share options and stuff like that," he said. "If you're in London, you get the guy to leave from Google because you give him 1 per cent of the company with share options. And in Ireland,that can't actually happen because how we tax and how we operate doesn't facilitate it."
Industry group Scale Ireland has been seeking the Government's support to focus the newly released tech employees on entrepreneurship. Chief executive Martina Fitzgerald and Scale Ireland chair Brian Caulfield wrote to then-Tánaiste Leo Varadkar to seek a meeting on the subject.
"The indigenous tech start-up sector has grown significantly in terms of jobs, exports, revenue and innovation. It is widely recognised at EU level that the sector will be a significant driver of future economic growth," they wrote. "Given this positive background, Scale Ireland sees considerable merit in assisting those impacted by the recent redundancy announcements to direct their skills and experiences into the indigenous tech start-up sector."
The pandemic has taught the Government a few things about providing the necessary supports to keep business afloat in tough time – and when it is time to step away.
The big question is: will it get the balance right this time?