Taoiseach Leo Varadkar is soundly unapologetic about the campaign by Fine Gael this week to push tax cuts up the budget agenda.
Despite the evident displeasure of many people in Fianna Fáil, including the Minister for Finance and the Tánaiste, the Taoiseach was "very clear ... that we want income taxes reduced," he told The Irish Times in an interview with The Irish Times in his Government Buildings office during a week of political barbs and Coalition backbiting over budgetary planning.
He didn't, Varadkar says, send his junior ministers out to provoke a row over the budget. But the intervention was not an accident. He does acknowledge that he knew in advance about the article written by three of his Ministers of State in the Irish Independent, calling for tax breaks of €1,000 for middle-income workers, but says that none of his advisers "to my knowledge" were involved in its production.
Varadkar has had a conversation with Tánaiste Micheál Martin about it, but he declined to reveal what passed between the two men. When it was suggested to him that the Tánaiste was not ringing him up to say that it was "a great piece", Mr Varadkar declined to comment further.
But the Taoiseach is certainly not stepping back from the arguments made by the three junior ministers. On the contrary, he is doubling down on them. The article was "very much in line with Fine Gael policy"; this is, he says, what Fine Gael is in government for.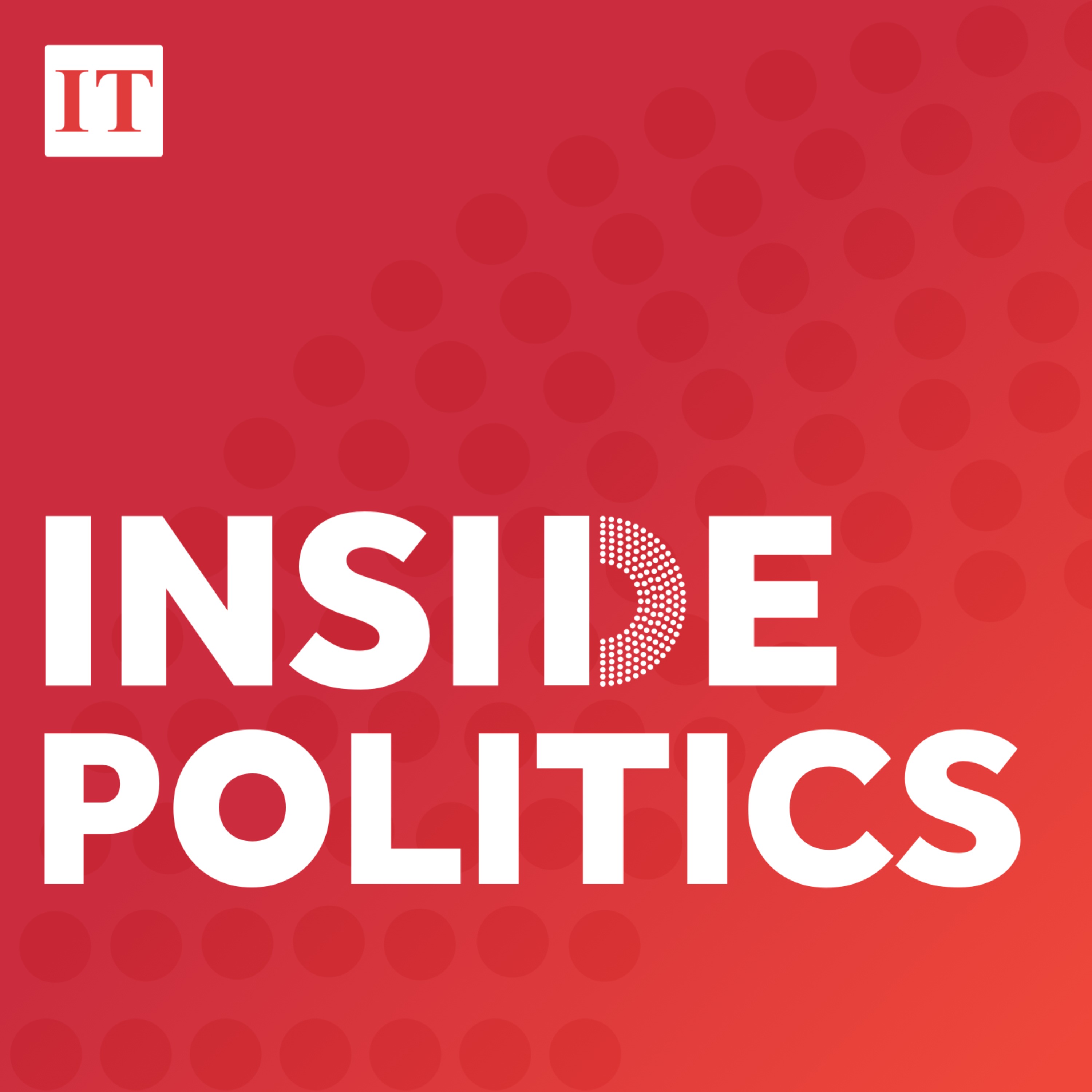 Podcast: Leo Varadkar on budget controversy, tax breaks and the next election
"If you think about it, what's the basis of Fine Gael's participation in this Government? It's to make sure that middle Ireland gets looked out for, and gets looked after," he said.
"So the Greens had very clear demands as to what they wanted coming into government. The 51 per cent target on emissions and the carbon tax. Fianna Fáil [was] very clear on pension reform, that they didn't want to increase the pension age, notwithstanding the fact that Ifac [the Irish Fiscal Advisory Council] and others said that that was the fiscally prudent thing to do.
"We were very clear that our basis for participation in this Government is that middle Ireland gets looked after, and that's looking after working people, it's looking after business, it's promoting things like home ownership. So we'd be very clear in this Government that we want income taxes reduced. We think middle-income people pay too much income tax."
He also insists that while some childcare and educational supports should be targeted at those most in need, there should also be "universal elements, so that all families benefit, including people on average and above-average incomes."
Establishing tax reductions as a centrepiece of the autumn budget was a clear objective for Fine Gael this week, and it is one that Varadkar continues. The proposals by his junior ministers would cost, the Department of Finance estimates, perhaps somewhere around the €1.5 billion mark. That is bigger than the size of the total package of tax measures in the budget last year. Does the tax package have to be bigger this year?
"Yeah, I believe it does. I think we need to have a tax package in the forthcoming budget that is as good, if not as good or bigger than in the last budget," he said.
[ Tánaiste says Fine Gael junior ministers 'undermined the budgetary process' as war of words deepens ]
[ Why has a row broken out within Government over the next budget? ]
[ Fine Gael throwing a €1,000 tax cut into the mix started a row ... but it may not be far off what happens ]
Are the exchanges this week about trying to establish in the public's mind, through the vehicle of this dispute, that whatever tax cuts they get in the budget are the work of Fine Gael – and not its partners?
"Well, look, you're making out some sort of clever PR or political strategy behind this. There isn't. This is three Ministers of State who chose to write an article, and they did, and they made me aware of it before it was published. That's what happened. There isn't any cunning strategy behind this," said the Taoiseach.
Cunning or not, it does look like a strategy to sharpen Fine Gael's appeal to a more defined set of voters. Once upon a time Varadkar might have called them "the people who get up early in the morning"; today he calls them "middle Ireland". It's a term he uses throughout the interview. Others might call them potential Fine Gael voters.
"Is it part of Fine Gael's identity to be the party that stands up for middle Ireland, that promotes business, that wants to make sure there's more money in your pocket? That is a big part of who we are," Varadkar said.
Housing
Turning to housing, Varadkar is keen to stress his priority is "home ownership".
"The thing that I have to say, and when it comes to housing policy, the thing that is most important to me – there are many different aspects of housing policy – but the thing that would be of highest priority to me is home ownership, is making sure that people are able to buy their own home," he said.
"Because that's the best form of housing security in my view. And we are seeing a real uptick in that in the past couple of months – you know, 400-500 people a week buying their first home."
Does that mean that building social housing is less of a priority?
"I don't want to be misrepresented on this. What we need when it comes to housing is we need more social housing. Of course we do. And we're going to ramp up to more than 10,000 a year when it comes to social housing. We also need more places to rent because people need places to rent and that includes cost rental as well as private rental," he said.
"But the thing we need the most more of – if that makes sense – is homes for people to buy. So last year we had roughly 30,000 new homes built in the country. Not enough of them in my view were homes to buy. So as we increase the quantum above 30,000, towards 40,000, I'd like to see a big increase in the numbers of homes that are available for people to purchase," he said.
"Like, most people actually buying their first home now are buying a second-hand home. Now that's fine, but I would like to see more first-time buyers buying new homes as well. And not enough of the new homes are being built to buy. That doesn't mean that I want fewer social homes built, and let me be very clear about that."
He goes on to say that if housing completions reached between 35,000 and 40,000 units a year in the coming years, then he would be happy if between 10,000 and 12,000 were social housing units and "maybe 20,000 being new homes for people to buy".
The people who are seeking to buy homes, of course, might also be the people who get up early in the morning.
Northern Ireland
On the current political stalemate in Northern Ireland, Varadkar is "definitely hopeful" that the Stormont institutions will be up and running again in the autumn. He says he is "in regular contact, both directly and indirectly" with British prime minister Rishi Sunak and DUP leader Jeffrey Donaldson.
He is relaxed about DUP requests for changes to British law governing trade relations between Northern Ireland and Britain as long as it doesn't affect the Belfast Agreement, which is unlikely, and "doesn't undermine what's been agreed between the EU and the UK under the terms of the Windsor protocol". That might be more problematic.
He wants to "work with all five major parties in Northern Ireland" and to be "an honest broker". He suggests that the Republic could co-fund some projects in the North because "that might help the situation in Northern Ireland where there's a real budget squeeze". He cites the co-funding of the A5 road to Derry.
"That's the kind of conversation we're willing to have, as to how we can identify other projects," he said
Varadkar has said previously that he wants to see a united Ireland in his lifetime, but that now is not the time to begin preparations for what that might mean, or for a Border poll. Might that be a task for the next government, if he led it again?
"The conditions are not right," he said, citing repeated opinion-poll evidence that shows no sign of a majority for unity in the North.
"The push for a Border poll, I think, is counterproductive. What we need to do is to make the Good Friday Agreement work, get the Assembly, the Executive, the north-south and east-west bodies functioning and functioning well. And then have the conversation between the governments and with the parties about what changes we might be able to make."
When is the next general election?
"No later than March 2025," he replied.
Well, we know this. Legally it can't go any later. But might he go before then – next year, as some people have speculated?
"I haven't set a date," he said, adding that he didn't have "a date in my mind."
Will he agree the date of the next election with his partners in Government, Fianna Fáil and the Greens?
"Yeah. Well, I would hope so. Yeah. You know, I can't imagine a scenario where I'd wake up one morning and, you know, bang off a message to Micheál Martin and Eamon Ryan, or ring them and tell them I'm off to see the President," he said.
The question is whether it will be agreed together, or whether he will – as Taoiseach – make a unilateral decision.
"I can't imagine that situation [would] arise – not given the very good working relationship that we have," said Varadkar.
"You know, we don't agree on everything, but we meet every Monday night and we sort things out. So, you know, I think it would be terribly disrespectful not to try to agree a date," he said.
"But we actually haven't had any conversations like that at this stage ... and if I ever have it, I'll be having it with them before anybody else."