The politicians, advisers and other hangers-on sinking champagne and cocktails at the Spectator's summer party on Thursday night had just lived through the most extraordinary 48 hours in recent British political history. But crammed into the magazine's garden, a stone's throw from the Palace of Westminster, their attention had already shifted away from Boris Johnson and on to the question of who would succeed him.
Foreign affairs select committee chairman Tom Tugendhat, who had just declared his candidacy in the Daily Telegraph, was among the guests. So, too, were a number of as yet undeclared candidates, chief among them former chancellor of the exchequer Rishi Sunak and Nadhim Zahawi, who succeeded him on Tuesday night.
Their fortunes illustrate how British politics has become a game of snakes and ladders played on speed. A week ago, Sunak's star was fading on account of his poor handling of questions about his wife's tax affairs and grumbling from MPs about his economic policies. Zahawi was on the rise as education secretary following a stint as vaccines minister, an immigrant from Iraq with a compelling back story and a strong line in British patriotism.
But Sunak's decision to become the first senior minister along with Sajid Javid to resign from Johnson's cabinet was an uncharacteristically bold act that has boosted his standing. A poll by JL Partners on Thursday showed Sunak to be the only Conservative who was more popular than Labour leader Keir Starmer.
[ After Johnson, the real task ahead for the UK is of managing decline ]
[ Fintan O'Toole: Why was Boris Johnson so influential at such a momentous moment? ]
A couple of hours after Sunak's resignation, Zahawi accepted Johnson's offer of the chancellorship but the following day he was among those ministers who went into No 10 to tell the prime minister he must go. By Thursday morning, Zahawi was making his unhappiness public, saying he had only accepted the job out of loyalty.
"If people have thought poorly of me for that decision, it is criticism I am willing to shoulder," he said in a statement written on Treasury writing paper.
"Yesterday, I made clear to the prime minister alongside my colleagues in No 10 that there was only one direction where this was going, and that he should leave with dignity. Out of respect, and in the hopes that he would listen to an old friend of 30 years, I kept this counsel private. I am heartbroken that he hasn't listened and that he is now undermining the incredible achievements of this government at this late hour. Prime minister, you know in your heart what the right thing to do is and go now."
Zahawi's contortions drew scorn from many of his parliamentary colleagues who will select two of the leadership candidates to go forward to a ballot of the entire Conservative membership. This weekend, there are few at Westminster who believe that Zahawi will be the next Conservative leader.
Drunken behaviour
It took just over a week for the drunken behaviour of an obscure MP in the Carlton Club to precipitate the downfall of a prime minister who had won the Conservatives their biggest majority in a generation. Deputy chief whip Chris Pincher was among the guests at a reception for the Conservative Friends of Cyprus at the club, which has been the Tories' favourite spot on St James's for nearly two centuries.
After the reception, a number of guests moved to a downstairs bar where Pincher, who was reported to be so drunk he looked as if he would fall down, allegedly groped two young men who worked in parliament.
"I had my drink in my hand and then he went down and grabbed my arse and then slowly... moved his hand down the front of my groin," one of the men told the Sunday Times.
"I froze a little bit and it ended after about two or three seconds."
The man said that when he approached Sarah Dines, another government whip who had witnessed the incident, she asked him if he was gay.
"I was a bit taken aback by that and said, 'What's that got to do with it? But yes, I am.' And her words were, 'Well, that doesn't make it straightforward'. She saw everything, which is why I am so angry," he said.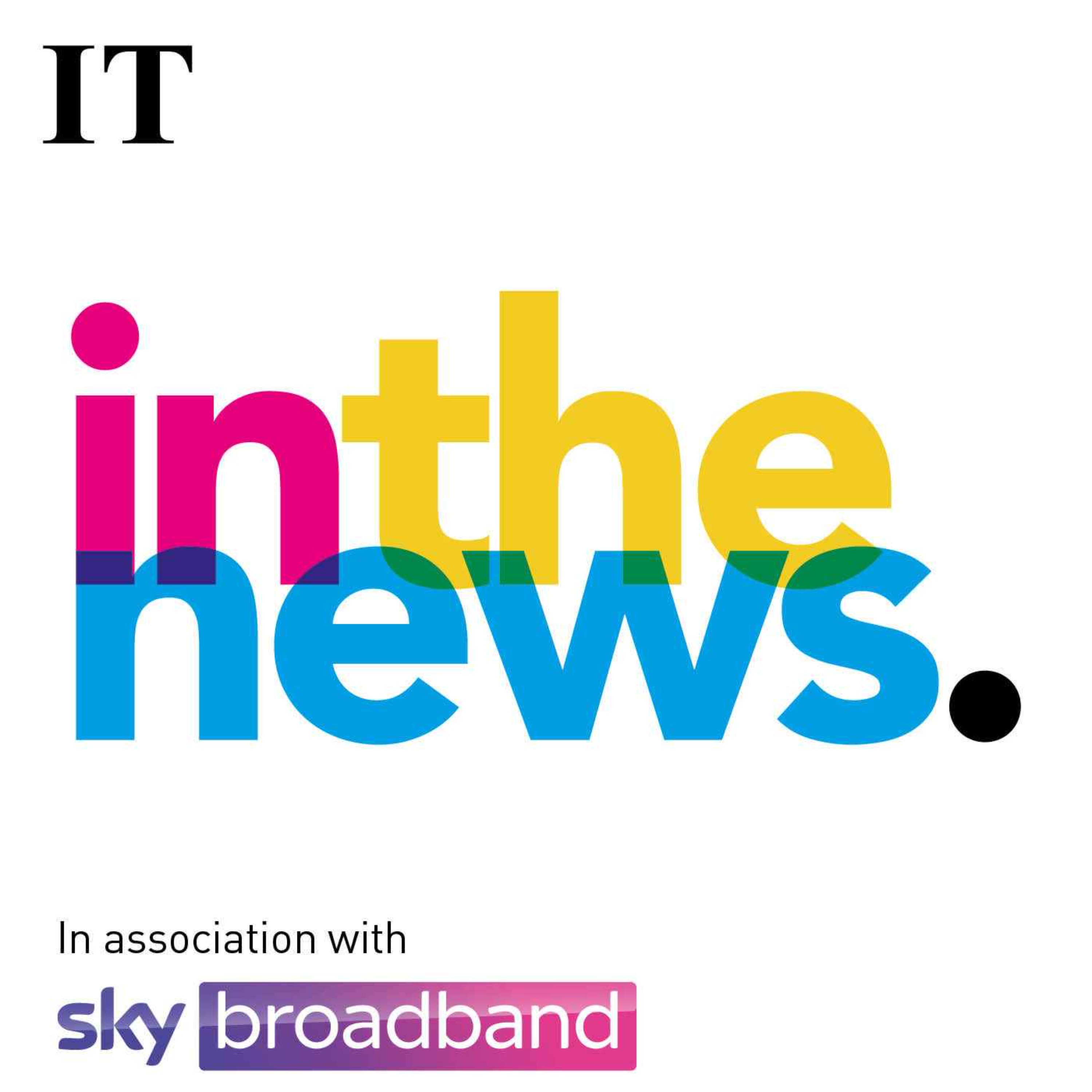 48 hours that undid Boris Johnson
From the moment on Tuesday morning when a retired British civil servant went public about how Boris Johnson was covering up his involvement in yet another scandal, the prime minister's fate was sealed. But why was it this of all scandals that finally took him down? What comes next for UK politics - and how will it affect Ireland?
"I said that might have happened in the 1970s and 1980s but it's not okay now. She agreed and said she had sons and this is why she would never let them work in parliament."
There had been numerous reports about Pincher over the years, some of which led to formal complaints, suggesting that he had behaved inappropriately while drunk. Some of the stories sounded like a throwback to the 1980s, with shades of House of Cards fused with Alan Hollinghurst's Line of Beauty. One Tory activist claimed that the MP had put his hand on his knee and told him he would "go far in the party", and others spoke about drunken advances at party conference.
Exceptionally gifted
Johnson was reported to have referred to him as "Pincher by name, pincher by nature", something the prime minister did not deny when questioned by MPs this week. But Pincher was one of Johnson's closest allies, an exceptionally gifted whip with a deep understanding of the parliamentary party who could anticipate trouble far in advance.
When Johnson was under threat earlier this year over Partygate, Pincher was a key figure in his shadow whipping operation and he was rewarded in a subsequent reshuffle with the post of deputy chief whip. He resigned the day after the Carlton Club incident and Johnson initially resisted removing the Conservative whip from him but relented under pressure from his MPs.
Throughout the weekend and into the beginning of this week, Downing Street's line on what Johnson had known about Pincher's previous behaviour shifted every few hours. First they said the prime minister knew nothing about any allegations, then he was unaware of "specific allegations" until they said he had known of no "serious, specific allegations". Finally, No 10 said that Johnson knew of allegations that were either resolved or did not progress to a formal complaint.
On Tuesday morning Simon McDonald, the former permanent secretary at the foreign office, revealed that the prime minister had been made aware of a complaint against Pincher when he was a foreign office minister and Johnson was foreign secretary.
"The original No 10 line is not true and the modification is still not accurate. Mr Johnson was briefed in person about the initiation and outcome of the investigation. There was a 'formal complaint'. Allegations were 'resolved' only in the sense that the investigation was completed; Mr Pincher was not exonerated. To characterise the allegations as 'unsubstantiated' is therefore wrong," he said.
The impact was devastating as ministers understood that they had been sent into broadcasting studios over the previous few days to deliver a version of events that was simply not true. At the parliamentary lobby briefing, the prime minister's official spokesman was asked: "Are you going to tell us the truth today?"
At 6pm, broadcasters put out an interview clip with Johnson in which he apologised for promoting Pincher, adding that he now recognised that the former whip "wasn't going to learn anything and he wasn't going to change". But Javid and Sunak had come to the same conclusion about the prime minister and shortly after the broadcast clip ended they released their resignation letters within minutes of one another.
"The tone you set as a leader, and the values you represent, reflect on your colleagues, your party and ultimately the country. Conservatives at their best are seen as hard-headed decision-makers, guided by strong values. We may not have always been popular, but we have been competent in acting in the national interest. Sadly, in the current circumstances, the public are concluding that we are now neither," Javid said.
Policy differences
Sunak took a similar tone but he suggested that his breach with the prime minister reflected policy differences as well as distaste over Johnson's personal conduct.
"Our country is facing immense challenges. We both want a low-tax, high-growth economy, and world-class public services, but this can only be responsibly delivered if we are prepared to work hard, make sacrifices and take difficult decisions," he said.
"I firmly believe the public are ready to hear that truth. Our people know that if something is too good to be true then it's not true. They need to know that whilst there is a path to a better future, it is not an easy one. In preparation for our proposed joint speech on the economy next week, it has become clear to me that our approaches are fundamentally too different."
Johnson was immediately defiant, appointing Zahawi to replace Sunak and putting arch-loyalist Steve Barclay into health in place of Javid. But further ministerial resignations came overnight, turning into a torrent on Wednesday as dozens of MPs resigned from the government.
Johnson's disastrous performance at prime minister's questions left Conservative backbenchers grim-faced and silent as Labour leader Keir Starmer dismissed the cabinet replacements as "the charge of the lightweight brigade". The prime minister told committee chairs later in the afternoon that he was determined to remain in office, invoking as a personal mandate his 2019 election victory.
But while he was answering questions in a parliamentary committee room, ministers were gathering in Downing Street to tell him the game was up. One by one they went in to see him, urging him to face up to the reality that with so many ministerial resignations and so few MPs willing to fill the vacancies, the government was unable to function.
Graham Brady, the 1922 Committee chairman, told him that the new executive elected next Monday would vote to change the rules and schedule a no-confidence vote the following day, which the prime minister was likely to lose. Johnson told them all that he had no intention of leaving office, again citing his mandate from the 2019 election as if it trumped the will of his MPs.
In a final act of caprice just before 9pm, Johnson sacked Michael Gove, the man who had wrecked his 2016 leadership campaign but went on to become one of his most loyal cabinet ministers. But when he got up at 6am on Thursday, Johnson decided to face reality and started writing his resignation statement.
Cobbled together
He called Brady to say he had reconsidered his position and would step down but they left unresolved the question of how long Johnson should remain in Downing Street. If the leadership contest plays out in full, it will be September at the earliest before the Conservatives have a new leader.
Johnson cobbled together a provisional cabinet during the morning, bringing back Greg Clark, whom he stripped of the Conservative whip in a row over Brexit three years ago, to replace Gove as levelling-up minister. But Clark and Robin Buckland, sacked as justice secretary last year and now back as Welsh secretary, made clear they were only there to help run the country while a successor was chosen.
"This prime minister no longer has the political authority to do new things," Buckland said.
Some MPs are uneasy at the prospect of Johnson remaining in office for even two months, fearful that he will find an excuse to stay on for longer. There have been calls for deputy prime minister Dominic Raab, who has ruled himself out for the leadership, to step in as caretaker prime minister.
For now, the party appears content to leave Johnson in place on the understanding that he will not make any big policy or personnel changes. But as one minister put it: "We'll be watching him like a hawk."