On April 31st, 2000, a shop selling African goods on Parnell Street was subjected to a racist attack by a group of men armed with bottles and pool cues.
Five of the windows of Infinity Ventures were smashed, while a woman shop worker was assaulted before gardaí intervened. A few days later the shop's owner Kola Ojewale got a letter stating "black n****rs and scum" like him were not welcome. "I don't know an African-owned shop that hasn't been attacked," he told this newspaper at the time.
Last Sunday night, at around 10pm, someone attempted to smash the windows of hostel located three doors up from the now closed Infinity Ventures, one of many across the State now used to house the large numbers of asylum seekers arriving in Ireland this year.
"A pane of glass in the window was cracked (but not broken) after it was struck by an object. Inquiries into the matter are ongoing," a Garda spokesman said.
'What we are seeing in some communities in Dublin and around Cork is not spontaneous, but rather the culmination of years of practice from a number of far-right influencers, bigots and tiny political organisations'
"Some stones are seeking asylum at the plantation centres on Parnell Street," the Twitter user LibertyStrikes2 posted a short time later. "House the Irish first or the protests will escalate," before adding the hashtag "#Irelandisfull".
For months, this hashtag has been trending almost daily on the social media site, though the tweet itself has now been deleted.
Foreign nationals in Ireland have experienced this before, particularly in the early 2000s when immigration rates increased by over 50 per cent compared to the mid-1990s.
But today, as Ireland again deals with large numbers seeking asylum – over 13,300 last year – anti-immigration sentiment has taken on a far more organised form. Fuelled by social media, increasingly emboldened far-right groups are now adept at exploiting local fears and Government inaction.
[ Anti-immigration protesters block traffic in Dublin and Cork ]
"There's a lot more cohesion and co-operation going on, it seems. They have become more organised and they respond very quickly whenever new accommodation is brought online," said a Government official responsible for asylum seeker housing.
"What we are seeing in some communities in Dublin and around Cork is not spontaneous, but rather the culmination of years of practice from a number of far-right influencers, bigots and tiny political organisations," said a spokesman for the Far Right Observatory, which monitors the actions of such groups.
"The creation of flash protests are a key element in recruiting people and harnessing resources for their own far right political agenda," he said.
This trend was on show in Ballymun and several other towns on Thursday, where members of the National Party, the Irish Freedom Party, and the newest group on the scene, Ireland First, attended protests alongside local people.
Large crowds in Ballymun and East Wall blocked traffic before dispersing. Similar demonstrations took place in several areas with much smaller numbers, but protests planned for some towns failed to materialise at all.
Events in Ballymun followed a now familiar pattern. A video purporting to show a bus full of asylum seekers arriving at the TraveLodge hotel spread rapidly on social media and messaging groups, prompting complaints about a lack of consultation with locals.
Far right groups activists arrived and began distributing leaflets and putting up posters with statements such as "house the Irish, not the world".
At the subsequent protests, these activists took on an organising role, and addressed the crowd through loudspeakers with inflammatory language and unsupported claims that the "unvetted, military-aged males" occupying the hotel posed a danger to local women and children.
What was not mentioned was the TraveLodge has been used for asylum seeker accommodation for almost a year now and that among the current occupants are families and small children.
[ 'The people of Ballymun are welcoming': FF councillor rejects 'upsetting' protests ]
[ Drimnagh protests fuelled by 'misinformation', according to local politicians ]
In recent months, as the State scrambled to find asylum accommodation at short notice, these activists have become what the Government official called "a sort of travelling road show", visiting multiple towns in a week, and sometimes in a day. "I've been in Drogheda already today and Cork earlier in the week," one associate of the National Party said in Ballymun this week.
A premises does not even have to house asylum seekers to merit this attention. Last week far-right activists travelled to Drimnagh where they joined with locals in protesting the housing of a small number of Ukrainians in the local school over the Christmas period.
The refugees had been moved out several days previously. A video which spread on social media of another busload of additional refugees turned out to be a cleaning crew brought in by the school to conduct a deep clean of the school before pupils returned.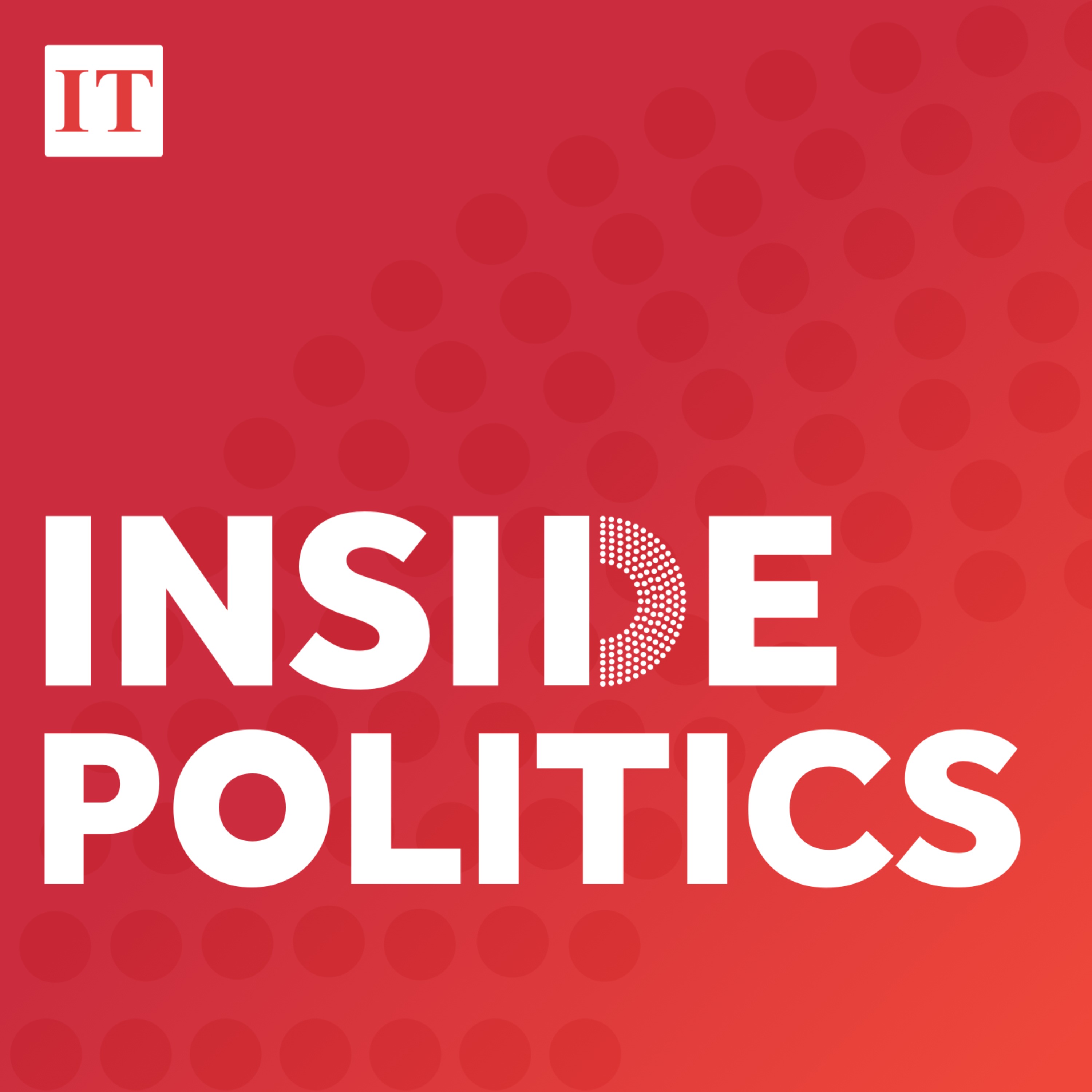 The far right in Ireland: who are they and what are their aims? - with Conor Gallagher
Ireland has long been notable for its lack of a successful "far right" political movement. But the lack of political success has not been for the want of trying by a small number of activist groups. Hugh talks to Conor Gallagher about the far right movement, its tactics and its leaders. Can they turn a growing online presence into electoral success?
[ Micheál Martin: 'I suspect far right are seeking to plant their ideas ... and penetrate groups in our parliament' ]
The travelling troupe of activists is typically accompanied by a small group of supporters who call themselves citizen journalists and capture footage of the protests. These videos can get tens of thousands of views "These people have to go home. It's as simple as that. They've no business being here," former National Party election candidate turned "citizen journalist" Philip Dwyer told the 30,000 people who watched his video of a Ballymun protest last week.
These videos are then recycled on right-wing websites in Ireland and abroad. Dwyer's footage has previously been used by Infowars, the US website run by notorious conspiracy theorist Alex Jones.
Irish far right organisers have recently stepped up contacts with similar groups in the UK and the US. Last month, Irish activists met members of Patriotic Alternative, a UK white nationalist group to discuss organising tactics. According to the Far Right Observatory these meetings are to "share information and learn about how to whip up fear and anger in communities".
"It is a new feature of far right Irish 'patriotism' to hear them sharing planning information with groups including neo-Nazis and former British soldiers organising similar protests against migrants and refugees in England."
These groups are attempting to sanitise their image and shed the "far right" label. "Not far right, just right so far" is another slogan frequently used by supporters of the National Party and its leader Justin Barrett. But in the past Barrett has spoken alongside neo-Nazis at events on the Continent and the Party recently posted a lengthy quote from Adolf Hitler on its Telegram channel. The party did not respond to request for comment.
The Irish Freedom Party, which has largely turned its attention away from campaigning to leave the EU and towards opposition to what it calls the "plantation" of Ireland by asylum seekers has also tried to make itself more palatable to voters.
The party is "sane and sensible. Not Nazis and nutters", its leader Hermann Kelly said last month after it emerged an German judge accused of plotting a coup against the Berlin government had spoken alongside party members in recent years.
'The reality that children were looking out wondering if they are going to be hurt or shot, is deeply concerning and should be a turning point'
In 2021, the Press Ombudsman declined to uphold a complaint by Kelly against The Journal news website for terming his party "far-right".
Kelly told The Irish Times this week the term far-right "is used to cancel or delegitimise any serious opposition to the political establishment".
He said the actions of the party are completely peaceful and its public rallies "are always directed against Government policy, not individual migrants". Irish Freedom Party members have spoken at several events outside asylum seeker accommodation in recent weeks.
Dr Barry Cannon of Maynooth University's Sociology Department has been researching the Irish far right, particularly how it interacts with immigration, antiracism, LGBTQ+, feminist and anti-far right groups, for the past year.*
"We found everyone who responded to our survey said they had received some sort of hate message from the far right. Usually of an electronic kind but also of physical kind including the destruction of property or assaults," Cannon said.
"They thought the far right was getting more organised and was increasing its impact and reaching more people."
The Covid-19 pandemic in particular was a turning point for these groups, which were able to garner wider support by latching on to opposition to lockdowns and other mitigation measures, he said. Anger over Government austerity and housing policies were other subjects "which the far right have tried to capitalise on".
Cannon's research focused on what society can do to combat hateful messaging and recommended a national strategy with "a bottom-up approach".
"Communities should organise themselves against the far right but with State support," he said. This is already starting to happen in Dublin where those opposed to the protests have started organising around the banners Ballymun For All and East Wall for All. Local politicians, led by Dublin Mayor Caroline Conroy have also held meetings on how to combat far right messaging.
Cannon said one of the most valuable things the Government could do is address the problems creating such anger in deprived communities, particularly regarding housing, homelessness and the health service.
There is no shortage of such anger in Ballymun where locals who spoke to The Irish Times during the week repeatedly raised the issue of housing. Some believed asylum seekers were taking the place of young people on the housing list. Asylum seekers are not eligible for housing lists. Those who are granted permanent refugee status can join the housing list where they have the same entitlements as Irish born applicants.
"The place is ready to explode," said Paddy Haughey, who manages the Plough Youth Club in Ballymun said. "People are furious." Haughey works with the Community Action Tenants Union (Catu) which campaigns for tenants' rights. He recited of a long list of inadequate services and broken promises made to the people of Ballymun regarding transport, amenities and the condition of the newly built homes there.
"If young people want to get a home they have to leave Ballymun. It means the whole community is being wiped out," Haughey said.
He has little time for the anti-asylum seeker protests, however. "It's outrageous that people are organising protests at something like that when there is so many other issues they could be mobilising around."
[ Refugee centre gatherings not protest but 'intimidation', Minister says ]
But it's difficult to convince young people to become involved in campaigns around local issues when "everyone is so disillusioned," Haughey said. He is concerned this leaves them easy targets for recruitment into far right groups establishing themselves in the area. Large numbers of young men from the community were involved in the TraveLodge protests, Haughey noted. "You could hear them shouting 'get them out, get them out'."
So far there has been no reports of violence in Ballymun, although gardaí continue to maintain a discreet presence around the premises. Hotel residents feared protesters were going to try gain access to the premise. "We were afraid to leave our rooms or go the windows," said one resident who would only identify himself as Ali.
During one protest, demonstrators banged on the windows and door. Accommodation centres in several other areas have recently put in place security plans in the event they are attacked, including establishing a dedicated point of contact with gardaí.
"Standing outside a place where someone lives is wrong, it is harassment and intimidation and nothing to with demonstration and protest," said Nick Henderson, head of the Irish Refugee Council. "The reality that children were looking out wondering if they are going to be hurt or shot, is deeply concerning and should be a turning point."
More protests are planned elsewhere, including in Termonfeckin where some locals are angry about 42 asylum seekers being housed in a restaurant in the town. Unfounded rumours are already spreading that some are involved in criminality, including a stabbing attack which occurred in a Killarney Asylum seeker centre in early January.
"No criminal offences or allegations have been reported to gardaí in relation to any of the residents of this centre," the Garda said.
*This article was amended on January 16th, 2023