On Monday evening local residents set up makeshift blockades at either end of the rural road in the townland of Inch, Co Clare, that leads to the former Magowna House Hotel. Earlier that day, a bus had arrived from Dublin, carrying 34 male international protection applicants.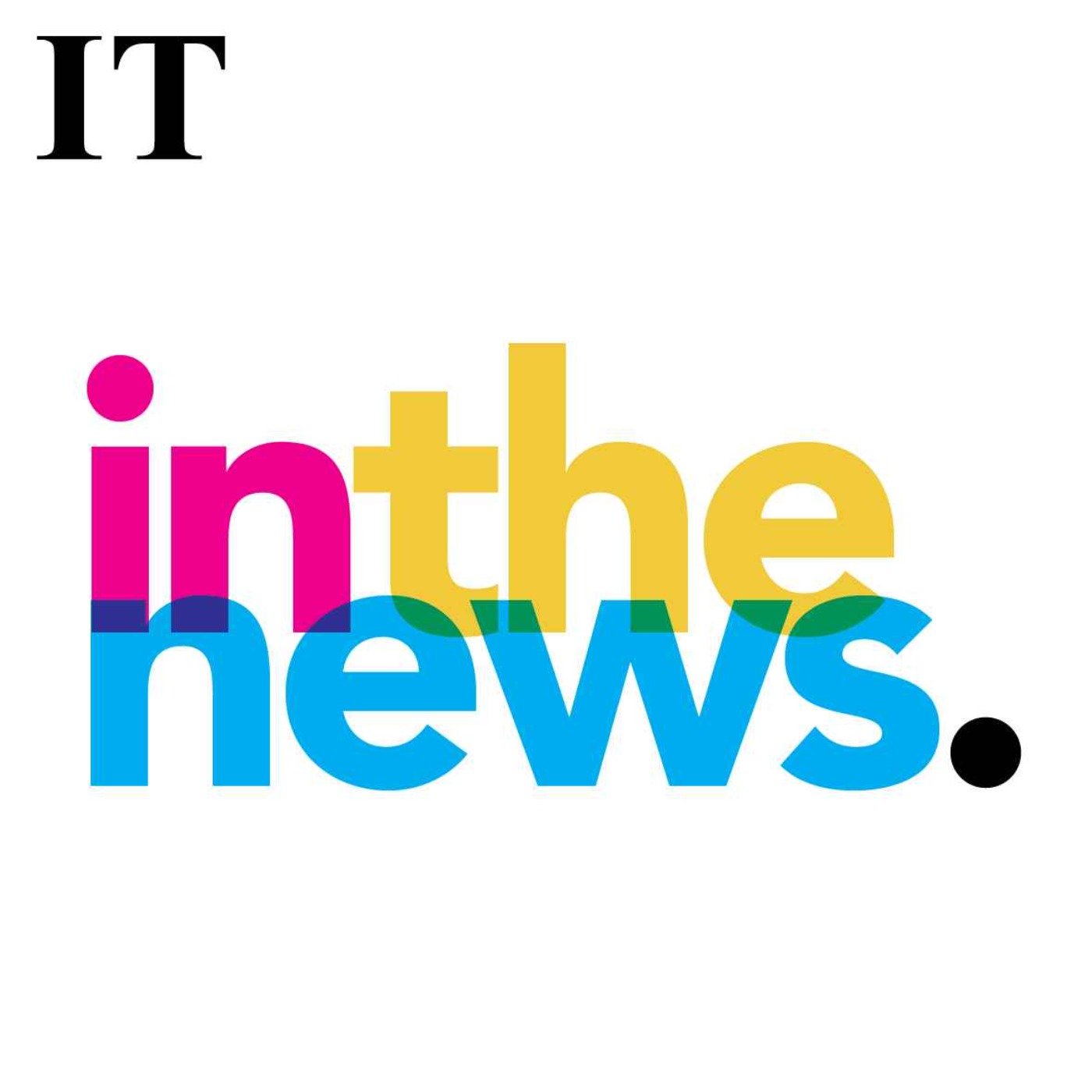 Podcast: What will it take for the Inch blockade to end?
The hotel complex, which has three ancillary bungalows on site, had been designated a centre for asylum seekers. At full capacity, the centre will be able to accommodate 69 people.
Advance communication with local residents about this decision was sparse. By the following morning, the local blockade is national news.
In less than 24 hours, this small rural community becomes the scene of the latest protest over the Government's attempts to find enough accommodation for refugees and tackle the migrant homelessness crisis.
On Tuesday, residents of Inch protesting against the arrival of the asylum seekers speak openly about their concerns.
"There's nothing here," Clodagh Madden tells RTÉ's Morning Ireland. "It's just a townland. If you said to me there were 30 families coming here with kids, mums and dads, I don't think there would be any barriers at all. I don't want anyone to think that we're here because we're hostile in any way. As a lady, I'd feel intimidated by 10 men standing in the roadside, or standing where I walk, at home, in my own town."
By Tuesday evening the local community is making fewer statements in public. There are some two dozen vehicles parked between the two blocked-off entrances to Magowna, and 50 or so people standing around in clusters. Hay bales block the driveway into the former hotel complex, where residents have spent the night in the three bungalows. "No comment," is the consistent brusque mantra from community members present.
Earlier on Tuesday, Martin Vernon, a retired resident of Ennis, met several of the occupants of Magowna.
"Around 3.30pm I got a phone call from someone who was passing the road on a bicycle and came across three men who had left Magowna and were walking to Ennis train station," he says. "The cyclist said they were very upset."
Vernon got into his car and drove out to meet the trio, who were still on foot, to see if he could assist them.
"They were very upset and frightened. Two were from Syria and one from Palestine. They said, 'We are not staying here, we want to get back to Dublin.' I said, 'We'd like to welcome you, and let you know there are people who want to mind you,' " he says.
By this point, the trio were sitting in Vernon's car. "Then they got a phone call from one of the other men back in Magowna, to say they had to come back because if they didn't, their [asylum status] case would be closed, and they would have nowhere to stay if they went back to Dublin."
At about 2am, a large vehicle they thought was a tractor came right up to the bungalow they were in, and shone the headlights in their window

—  Local man Martin Vernon
Vernon took the men to buy water and cigarettes, and they decided to return. He then drove them back to Magowna, and went into one of the three bungalows.
"It seemed okay, maybe a little cramped, but it was clean. For each room, there seemed to be four men. The rooms had showers," he says.
He stayed for some time, and met several of the other residents, and ate a dinner of pizza and chips with them.
"They mostly seemed to be in their 20s. I wouldn't be surprised if some were teenagers. Those I spoke to were from Algeria, the Congo, Nigeria, Palestine, Somali and Afghanistan," he says.
[ Hundreds of asylum seekers to remain on streets as Coalition moves to quell local tensions ]
"What I learned from them is that they were very intimidated by all the people on the road outside. They just want to work, and to study English. Some also told me that on the night they arrived, at about 2am, a large vehicle they thought was a tractor came right up to the bungalow they were in, and shone the headlights in their window, and they were very disturbed by this."
Vernon also spoke briefly to the local people on the road outside as he left.
"I heard a woman shouting, 'We don't want them here'. It was not subtle what people were saying," he says.
A van driven by a local person pulled up in front of the bus. He got on to the bus and counted everyone
On Wednesday morning, a bus arrived at Magowna for 10am, to take the residents to the Intreo Centre in Ennis. Vernon later heard by phone from some residents he met the previous evening what had happened on the bus.
"When they got to the checkpoint at the end of the road – I am calling it a checkpoint, because that's what I personally believe it is – a van driven by a local person pulled up in front of the bus. He got on to the bus and counted everyone. He said, '29 out, 29 in.' "
On Wednesday, Minister for Integration Roderic O'Gorman made it clear that he had no intention of backtracking on the use of Magowna as a centre for asylum seekers. He described the blockade as "absolutely unacceptable". From Iceland, where he was attending a Council of Europe Summit, Taoiseach Leo Varadkar said: "Nobody gets to say who can or cannot live in their area."
Despite the defiant statements from Government that there would be no backing down over the use of Magowna House, local protesters have remained in place at either end of the road.
At 6am on Thursday morning, there are four people at the Clonfeigh end of the road, and two at the R474, which leads to Inch townland. The four people standing around a home-made, turf-fuelled stove constructed from a beer keg and stovepipe say they have no comment.
At the R474 end, Cathal Nagle and Forde are willing to talk. They stand among an assortment of furniture that suggests the makings of an ad hoc settlement: several garden chairs, a table, a stove, boxes of food and drink supplies, and a generator that operates three large mobile floodlights.
"During the night, you would want to have lights on for a bit of safety," says Nagle, explaining that they are operating in four-hour shifts around the clock, on a rota. He and Forde started at 4am.
There is, he says, a WhatsApp group that the 50 or so protesters use to connect with each other. "We talk. It's not a big area."
Passersby drop off food.
[ Pat Leahy: Coalition decision on housing asylum seekers to deepen capacity ]
What motivates them to stand at the side of the road in darkness at 4am?
"What we hope to achieve is that the Government will reverse the decision they have made," says Nagle. "The facility is in the middle of nowhere. We have only been at this for a few days, so we will see how it goes. There is decent resolve, I would say, within the community at the moment.
"People are very supportive of what we are doing. People are willing to give their time to help with the protest."
"We are very committed to it," says Forde. "We want the Minster to come and see the remoteness of the place for himself. Right now, the weather is good, but come winter and all those people; they won't be too happy themselves up there. They are going to get bored with sitting around and they are going to go wandering."
We are not standing here in the middle of the night for nothing. As of now, the community is united. This is the right thing for us to do

—  Protester Cathal Nagle
How long do they intend to man the blockade on this public road?
"We didn't waste our time here last night," says Nagle. "We are not standing here in the middle of the night for nothing. As of now, the community is united. This is the right thing for us to do."
Fianna Fáil Senator Timmy Dooley says some locals believe that by protesting they "expect the Government will take the asylum seekers away from there because they [local residents] don't want them there."
"I have made it very clear that that is not going to happen," he says. "While that may be their wish, what ultimately would happen is that, by displacing those people, you would be putting those people back out on the street. And that's not acceptable."
The protests are "not good for the community, and certainly not good for the people who are resident there, who have come from very difficult backgrounds and who have been through a lot in these last number of years," he says.
On Friday, the residents continue their blockade, refusing to give up any ground.