In a series of private files for Minister for Justice Helen McEntee last year, officials noted a surge in applications from people in China seeking Irish residency under the State's investment scheme for millionaire immigrants.
The Immigrant Investor Programme provides residency in Ireland for wealthy non-Europeans in return for private investment or philanthropic endowment. In a period of less than nine months, several hundred mostly Chinese people had applied to her department to join the scheme, far more than any time previously.
"To date almost 700 applications have been received," McEntee was told in a September note, partially released under Freedom of Information legislation. "If application numbers continue at the same rate for the rest of the year, it's estimated that there will be about 1,000 applications by year-end – more than double any previous year."
This turned out to be an acute underestimate. By the end of last year, no fewer than 1,316 applications had been made in 12 months – and all but 41 were from people in China, who have become the main beneficiaries of Irish residency via the programme.
The department granted 306 applications last year, 282 of them from China, 10 from the US and 14 from the rest of the world. The previous year 251 Chinese applications were granted, and only 13 others.
Such trends, long in the making, have stirred growing anxiety in Government circles that the scheme has skewed too heavily in favour of Chinese applicants. The programme was introduced in 2012 as a job creation measure open to people outside the European Economic Area, which comprises the EU, Norway, Iceland and Liechtenstein.
[ Chinese interest in the 'golden visa' scheme surges ]
"The majority of applicants to be approved for permissions now are from China," said a December note to the Minister for Justice, reiterating a point made in similar files in May and February.
The scheme has been under formal review for years, with a 33-page report submitted to McEntee in November 2020 still unpublished after 28 months.
"They're reviewing the review," one senior Coalition figure said, going on to cite reservations in Brussels about "golden visa" schemes at a time of geopolitical strain with China.
Now crunch time is coming. Justice officials pushed to suspend new applications for projects under the programme last year, throwing doubt over the scheme's future. Their call for temporary closure was discussed in Government circles but it was decided that further consideration was required, a process that continues to this day but is nearing completion. All signs point to the scheme being pared back considerably, but the details are not yet settled.
What is driving the Chinese interest? Only the wealthy can apply to enter the programme, with participants required to have "at least €2 million" in the bank. So long as they don't use borrowed money, they can gain the right to live in Ireland by investing some of their fortune here or making a charitable payment
When the programme was introduced 11 years ago, the State was struggling to regain economic stability after the financial crash. Although Ireland's economy has long since returned to growth and virtual full-employment, the programme has become a key source of funds for many commercial and social organisations. It follows that any move to narrow access to the programme, or to close it altogether, would leave groups accustomed to such money having to find it elsewhere.
Equally clear is that the overwhelming focus on China, never planned at the outset, is seen as the primary issue to be tackled in the review.
But what is driving the Chinese interest? Only the wealthy can apply to enter the programme, with participants required to have "at least €2 million" in the bank. So long as they don't use borrowed money, they can gain the right to live in Ireland by investing some of their fortune here or making a charitable payment.
They can invest €1 million for three years in an approved Irish company or fund, put €2 million in a real estate investment trust or endow €500,000 for education, arts, sport, health or culture. The rules also allow €400,000 endowments in certain cases, a frequent source of funds.
That kind of money is far beyond the reach of most people. But after decades of rapid economic growth in China, such sums are well within the grasp of its expanding middle class. One close observer of the programme said, many Chinese participants, though undoubtedly prosperous, wouldn't be classified as super-wealthy. Some simply wanted English-language university education for their children.
In official circles in Dublin, the surge in Chinese interest has been attributed to speculation that the scheme might close. This followed whispers emerging about a hardening of attitudes within the department, which led to the call for the scheme's suspension. This was seen as a case of prospective investors, benefactors and recipients racing for the door before it might slam shut.
[ Hundreds of wealthy Chinese citizens seeking Irish residency under immigration scheme ]
Another factor is the situation within China itself, as hardline leader Xi Jinping tightens his grip on the country's mainland, and the semi-autonomous financial hub in Hong Kong enforces a security crackdown after democracy protests. Government data on the programme make no distinction between mainland China and Hong Kong applicants.
According to people who work with participants in the programme, however, internal tensions in both jurisdictions have led many millionaires to seek foreign shelters for their money and a right of residency outside the country.
"These are all high-net-worth individuals. They want the right, the ability, to go to another country if the regime turns against them. It's like an insurance policy," says one Dublin figure.
Still, the programme stands outside the international protection system for people fleeing political persecution in their own land. For its part, the Department of Justice says it "does not comment on any individual's decision to apply for the Immigrant Investor Programme".
In the backdrop is the cooling of relations between western powers and Beijing. Citing diplomatic tensions over Xi's increasing authoritarianism, the senior Coalition figure said the Irish investment scheme was likely to come under more European scrutiny.
"I presume with the overall diplomatic situation in relation to China – even though our beef is going there – other countries will be looking at it wondering whether Ireland is a soft spot."
The essence of the scheme is that it allows a public good only the Government can grant – residency in the State – to be traded for the benefit of private enterprise or charity. More than €1.17 billion has been raised from 1,727 individuals since the programme started, a sum that has helped many private businesses advance their profits and charitable bodies their aims.
Yet there is little real transparency over the recipients of the money, with no Government disclosure of the beneficiaries even when they are public bodies receiving private money. Justice officials refused Freedom of Information access to such records, citing commercial sensitivity.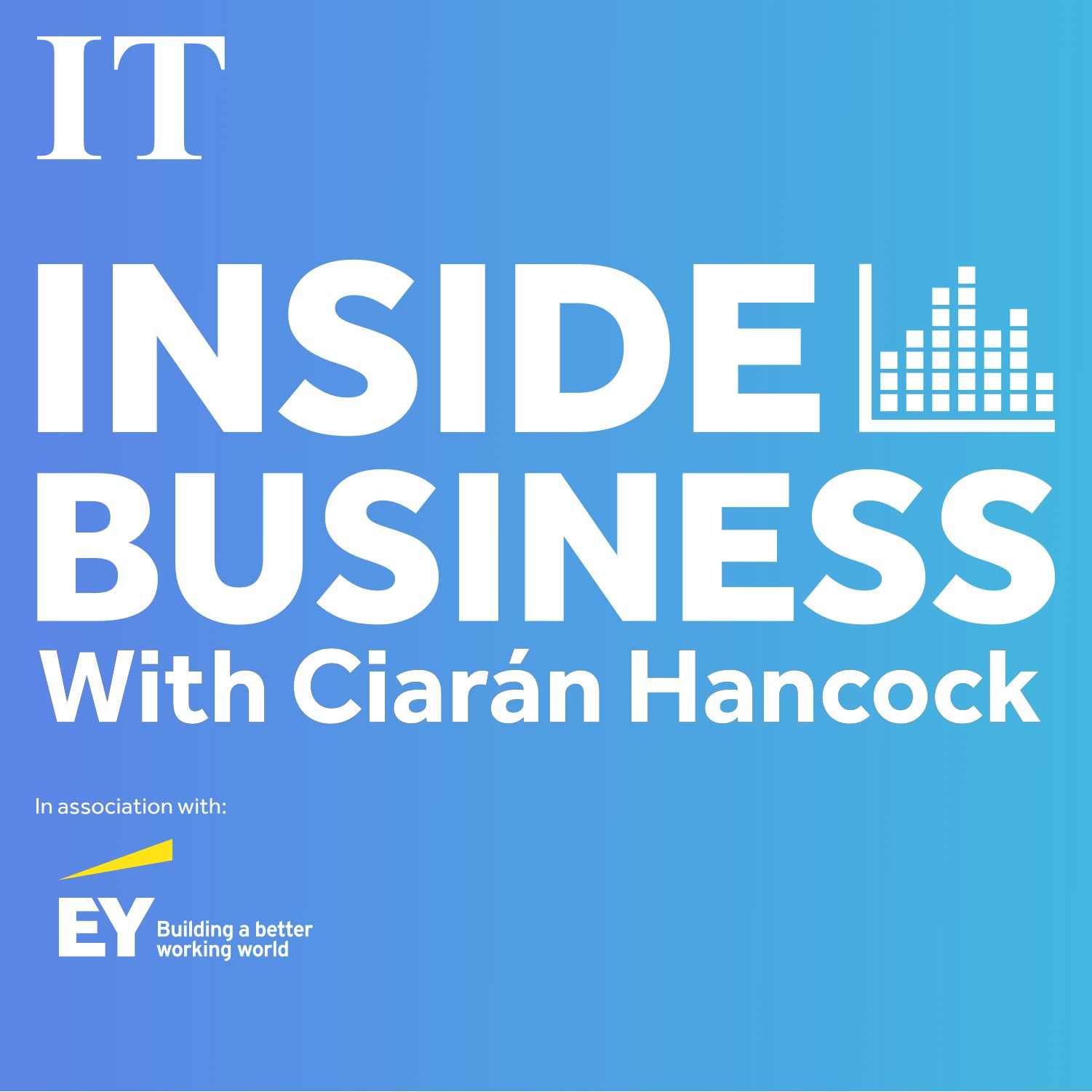 Chinese interest in the 'golden visa' scheme surges
Much of the data used for this article was gleaned from Companies Office filings, submissions to the Charities Regulator, statutory filings under lobbying law and promotional declarations on company websites. But there is next to nothing on the public record about the identity and role of agents and brokers in China who source programme funding from people there for Irish organisations, in return for commissions that can reach 25 per cent of the principal funding.
Recipients of programme funds are known to include: social housing charities such as iCare and the Peter McVerry Trust; universities such as Trinity College Dublin, University College Cork and University of Galway; the Mercy University Hospital Foundation in Cork; and many other private commercial entities such as nursing home providers and hotels. Louth GAA secured €14.8 million for a long-delayed stadium.
[ Government approves total of €132m in Immigrant Investor Programme applications ]
Other big commercial participants dealing in multimillion euro investments include: Chinese investment group Delsk, based in Beijing and incorporated in the British Virgin Islands; developer Bartra, controlled by property investor Richard Barrett and incorporated in Hong Kong; Dublin-based Fitzwilliam Group, chaired by developer Willie Smyth; and the Irish Diaspora Loan Fund, backed by businessman Terry Clune with directors including former taoiseach John Bruton.
Mortgage debt campaigner and businessman David Hall, the chief executive of iCare, was one of the few figures willing to talk publicly about the scheme. "It's a programme that's there, that we've had a very big success with," he said, noting that he has travelled to China to speak at conferences and met prospective donors.
Such visits have paid off handsomely for iCare. The charity has raised €40 million from programme endowments, funds it deploys alongside local authority money and bank debt to provide housing for 857 tenants in 297 houses and make purchase agreements to buy and repair another 35 vacant houses.
It wouldn't be inappropriate to call it free money. The benefits are absolutely unparalleled

—  David Hall, chief executive of iCare
The sum raised by iCare is 10 times that raised by the Peter McVerry Trust through the programme. It received €2.4 million in 2021 and €1.6 million in 2020. But Hall is preparing to apply in March for a further €40 million in programme endowments for iCare, half of which will be used to buy vacant houses and the other half to buy mortgage-to-rent properties.
"It wouldn't be inappropriate to call it free money. The benefits are absolutely unparalleled," says Hall, who adds that iCare pays a 20 per cent commission on average to secure endowments via brokers in China. The charity funds such commissions with debt raised from Allied Irish Banks. "It's only free money if you have the capacity to pay the commission," he adds.
"I am a salesman in this process. My role and my job in this process is to sell a charity which prevents homelessness; that's my function in this," he says. "It's a programme that wasn't designed by us. The rules weren't set by us and the market forces weren't set by us."
Other recipients of the programme's money were unwilling to discuss the scheme.
Delsk, for example, did not respond to a request to discuss its Irish operations. The group has been described in press statements as investment adviser and distributor of a Central Bank-authorised fund called JWP, which invests money from the programme in nursing homes and aimed to secure €100 million by the end of last year. Because of its specific legal structure as an Irish collective asset management vehicle (Icav), financial accounts are not available for public inspection by non-investors in the JWP fund. Delsk sold three nursing homes last year for some €57 million, according to a note published by its legal adviser, Philip Lee Solicitors.
The reluctance of many companies to discuss their receipts from the programme is matched by certain scheme participants in the university sector
Bartra, which claims on its website to have raised more than €200 million in programme-related schemes for social housing and nursing homes, also declined to comment for this article.
Smyth did not reply to phone calls to his office in Fitzwilliam, which claims on its website to have raised more than €82 million from 112 IIP investors.
The Irish Diaspora Loan Fund said it had raised "up to €100 million" via the programme although its latest financial accounts show the value of fund shares was €48.4 million at the end of 2021. "The IDLF is a key line of credit for indigenous businesses, primarily owner-operated hotels and nursing homes," it said, adding that half the current programme applicants were US citizens.
The 2021 accounts for IDLF report eight loans in issue totalling €34.65 million, and €5.68 million in upfront interest payments made to the fund by borrowers. Loan recipients include Ice House Hotel in Ballina, Co Mayo, which received €4.875 million in two tranches in 2018 and 2019. Some IDLF filings in the Companies Office said the hotel paid upfront interest of €825,000 for such loans but other filings said the loan arrangement was "interest-free" with an "arrangement fee" totalling €825,000.
Asked about these differing descriptions, IDLF declined to discuss its borrower. "Loans may be interest-paying throughout or they may be interest-free throughout with an arrangement fee or interest payment payable upfront," it said.
The reluctance of many companies to discuss their receipts from the programme is matched by certain scheme participants in the university sector. These include Trinity, which is a big beneficiary of such funding but has nothing to say about it.
Still, the published minutes of Trinity's audit committee show the university received €14.85 million from 37 programme donors between 2017 and early last year. One meeting was told the process for managing engagement with the programme was designed effectively and operating "reasonably well" but that some unspecified "areas for improvement" were noted.
[ Una Mullally: State must terminate 'golden visa' scheme ]
Trinity had no comment on how funds arising from the programme are spent and declined to identify the "professional fee-based agents" contracted to identify and secure potential suitable donors.
Responding to recent Freedom of Information requests from Irish Times journalist Jack Power, Trinity was among several universities that refused access to data on any funding from the programme. Maynooth University said it was not a participant.
However, FoI records show University College Cork finance committee minutes noting approval for the college to "pursue funding" under the scheme in 2021. Fáilte Capital, an IPP consultancy cofounded by former AIB head of investment banking Mon O'Driscoll, states on its website that UCC is in line to receive €5.6 million from 14 programme donors for Granary Theatre renovations.
The overall scale of the programme's money flowing into Irish universities remains unclear, but the scheme is seen a critical source of funding.
When McEntee went on maternity leave three weeks before the Government leadership switch in December, Minister for Rural and Community Development Heather Humphreys briefly took on justice responsibilities before the portfolio went to Simon Harris in the Cabinet reshuffle.
Quick to move after the changeover was the Irish Universities Association, which sent a letter to Humphreys in the name of all university presidents expressing support for the programme. A spokesman acknowledged the letter urged "continuation" of the scheme "as a source of funds for much-needed university facilities".
Both the timing of that letter and its content were telling.