There is a real risk that the Free State soldiers who lost their lives in the Civil War in Kerry will be forgotten because their deaths have been overshadowed by the atrocities committed against republicans by their superior officers, a leading historian of the period has warned.
Owen O'Shea, author of No Middle Path – The Civil War in Kerry, told a commemoration at Knocknagoshel in north Kerry, where five National Army soldiers were killed in an anti-Treaty IRA trap mine 100 years ago today, that Free State casualties in the county were often forgotten.
"The deaths of Paddy 'Pats' O'Connor, Michael Galvin, Laurence O'Connor, Edward Stapleton and Michael Dunne here in Knocknagoshel on March 6th 1923, serve to highlight the very large number of casualties on the Free State side in Kerry," he told a gathering of about 150 people.
An estimated 86 National Army soldiers were killed in Kerry during the Civil War, and it was important, O'Shea said, that "in remembering the Civil War, the men of Kerry who lost their lives in the name of the Free State must not be forgotten".
O'Shea acknowledged that the stories of the men who died in Barrinarig Wood, as well as those of other Free State casualties in Kerry, had been lost in the controversy that followed the Knocknagoshel incident when National Army troops under Maj General Paddy O'Daly exacted a terrible revenge.
[ Apologies are needed for past atrocities, says Sinn Féin leader ]
Some 17 anti-Treaty IRA prisoners were killed in deliberate retaliatory actions at Ballyseedy, Countess Bridge near Killarney and Bahaghs near Cahersiveen, where they were tied to landmines constructed by National Army personnel and blown up in retaliation for Knocknagoshel.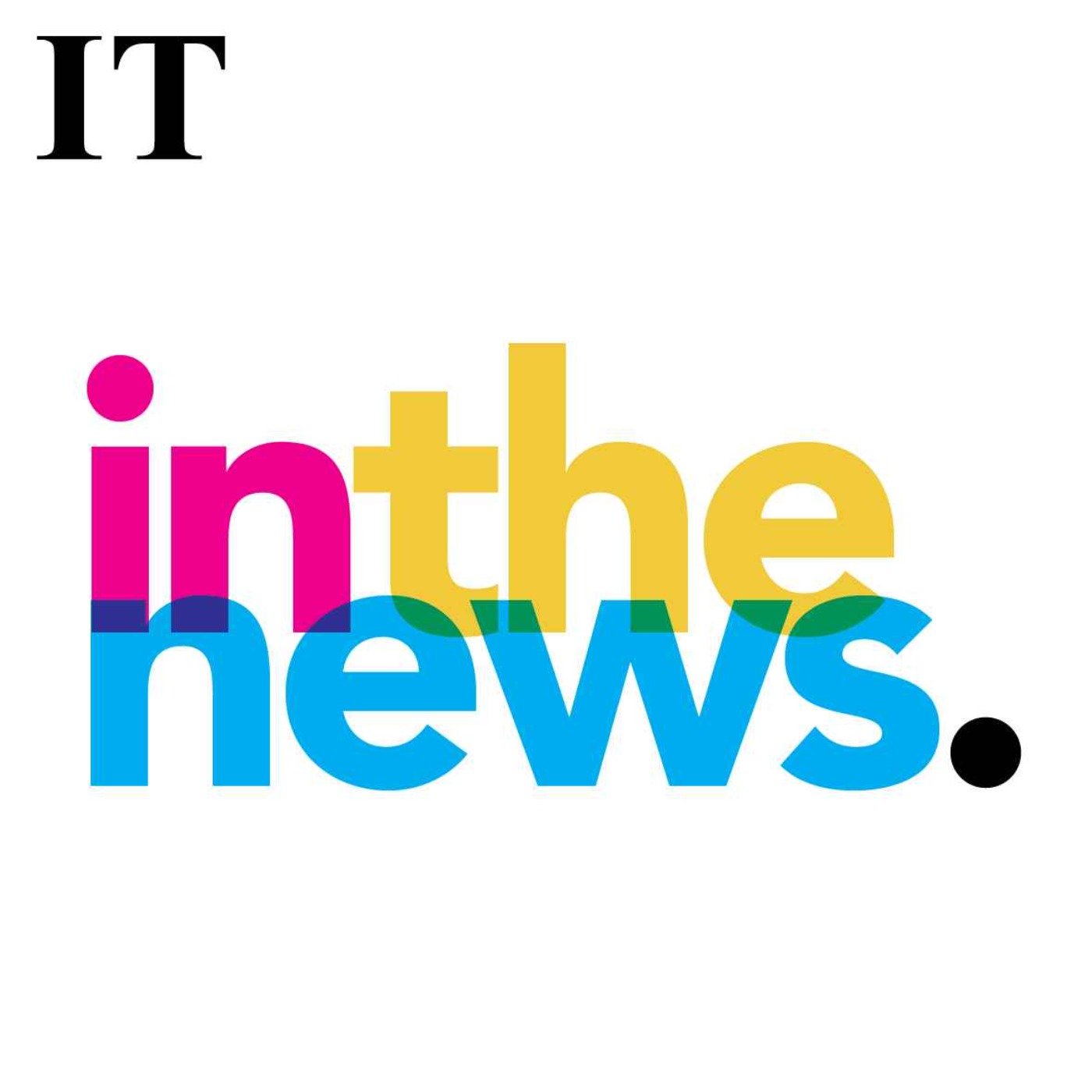 What happened at the Ballyseedy Massacre?
This week marks 100 years since the Ballyseedy Massacre, arguably the worst atrocity of the Irish civil war. On that fateful night, nine Kerrymen were rounded up by the Free State army to be murdered in a revenge killing. The ruthless act saw them tied together around a bomb. Except one man, Stephen Fuller, managed to escape the deadly blast. While the circumstances of that night were covered up by the state, Fuller's account of what happened paints a very different picture. In this episode historian, Owen O'Shea, recounts the details of March 6th, 1923, while Irish Times reporter Ronan McGreevy explains how many believe a state apology and an amended Dáil record is owed.Owen O'Shea is author of No Middle Path, The Civil War in Kerry. Ronan McGreevy is author of Great Hatred: The Assassination of Field Marshal Sir Henry Wilson MP.Clips in this episode are with thanks to Pat Butler, from his 1997 documentary 'Ballyseedy.'
"The men who died here at Knocknagoshel and their stories have, I would suggest, been largely overshadowed by the actions and approach of their superiors in the army in Kerry, many of whom were driven by a ruthlessness and a venom that made the war so divisive and bitter in this county.
"But many of those who died on the Free State side of the conflict were ordinary young men, of and from this county, whose motivations and aspirations were no less valid than those of their counterparts on the other side of the political divide."
Speaking at the first part of a Kerry Archeological and Historical Society event to mark both Knocknagoshel and Ballyseedy, O'Shea recalled the horror of what happened at Knocknagoshel by quoting from the account of one of the eyewitnesses to the carnage, a Sgt Matthews.
"Captain Dunne left me in charge of the Crossley [Tender] and 2 Vols [Volunteers] at Talbot Bridge and proceeded in the direction of Barrinarig Wood with the rest of the party to search for an [arms] dump supposed to be in or around the wood.
"After about a quarter of an hour on the bridge something in the nature of a heavy mine exploded. Immediately I ran in the direction to find out what happened and on arriving near the scene of the explosion I found Captain Dunne and Lieut O'Connor dead.
"I then made a search of the place and found Vol M Galvin, Vol O'Connor and Captain Stapleton almost dead. I asked Captain Stapleton if I could do anything for him and he told me to take the Crossley back to Castleisland and report the matter to HQ, and also to get a priest, which I did.
[ Tánaiste cautions against a rush to correct Dáil record on Ballyseedy massacre ]
"But on arrival of the priest, Vols Galvin and O'Connor were dead. Captain Stapleton was alive and, after receiving the last rites of the Catholic Church, he expired," read O'Shea before quoting from a Cork Examiner report that "portions of their mangled bodies were found hundreds of yards away".
But, O'Shea said, the suffering of the victims of Knocknagoshel did not end there, with the families of the dead men and survivor Vol Joseph O'Brien, who lost his legs in the blast, continuing to struggle for many years afterwards, as pension applications in the Bureau of Military History reveal.
The father of Paddy "Pats" O'Connor, also Patrick O'Connor, told the Department of Defence in his application for an allowance in later years that young Patrick had "assisted him in every way. He was the only son who lived on and helped to manage [the] farm," he wrote,
Patrick O'Connor snr said that after his son's death, the land was "almost going to waste" as the family had "nobody on it owing to the high cost of labour", as he sought compensation of £2,000, but received only a dependent's gratuity of £150 under the Army Pensions Act of 1923.
Patrick O'Connor snr left his home and moved to Birmingham shortly after the Civil War ended, but the divisions remained and just over three years later the grave of "Pats" O'Connor was defaced in Castleisland Cemetery when a new Celtic Cross was smashed to pieces.
O'Shea similarly instanced the experience of the family of Vol Laurence O'Connor from Causeway, whose father John stated in a pension application that he believed his dead son was politically naive and "did not understand the difference" over the Treaty when he joined the Free State Army.
His mother Margaret received an initial gratuity of just £30, even though Vol O'Connor's father was out of work, and they had a large family of eight children, none of whom were working, to support. Neighbours came together to collect £11 "in charity" for the family to help them to pay their bills.
For the family of Vol Michael Galvin of New Lane, Killarney, the circumstances were no more favourable. Vol Galvin had only been in the army for four months, during which time he had sent his father Michael, a tailor, "about £4″, said Mr O'Shea.
Mr Galvin snr had "no home of any description" and "no income of any sort"; one of his sons was in Killarney Mental Hospital and two daughters were in the US. He was, a local garda said, "injured a good deal in his health and mind due to the loss of his son" and he eventually got a £50 gratuity.
O'Shea said that perhaps one of the most heart-rending stories to emerge from Knocknagoshel was that of the survivor of the blast, Vol Joseph O'Brien, a father of three from North Wall in Dublin, who had to have both his legs amputated below the knee, resulting in a life of dreadful hardship.
[ Civil War atrocities such as Ballyseedy served only to prolong the conflict in Kerry, historian argues ]
"Thirty-two years after his legs were amputated as a result of the trap mine explosion which killed five of his fellow officers at Knocknagoshel, Joseph O'Brien was provided with a commode because he found it difficult to walk across his back yard to his outdoor toilet," said O'Shea.
"Such was the extent of his injuries that both of his legs were amputated four inches below the knee joint and he lost most of the sight in his eyes because of epiphora, a traumatic cataract and related sight loss," he added.
Vol O'Brien's plight was raised in the Dáil by Alfie Byrne TD, who requested the president of the Executive Council, WT Cosgrave, to see that an immediate payment was made to his wife, Mary, so that she could provide food for their children and medical treatment for her husband.
Former president of the Kerry Archaeological and Historical Society Jimmy Deenihan (also former minister for Arts, Heritage and the Gaeltacht), had earlier begun the proceedings by welcoming all to the commemoration, which he said was designed "to pay homage to the five members of the National Army who lost their lives here".
[ Diarmaid Ferriter: Kerry recovered from the carnage of the Civil War but never forgot ]
He welcomed in particular relatives of both "Pats" O'Connor from Castleisland and Laurence O'Connor from Causeway, as well as the relatives of George O'Shea and Pat Buckley, who were blown up at Ballyseedy, whom he thanked sincerely for their attendance before wreaths were laid.
He also thanked politicians in attendance including Minister for Education Norma Foley, Minister of State at the Department of Tourism Patrick O'Donovan, Brendan Griffin TD, Senator Ned O'Sullivan, Senator Mark Daly, Cllr Bobby O'Connell, Cllr Michael Foley and Cllr Patrick Connor-Scarteen.
Catholic Bishop of Kerry Dr Ray Browne and the Church of Ireland Bishop of Tuam, Limerick and Killaloe, Rev Michael Burrows, led prayers for all who died in the war before the event concluded with local woman Norma Sheehan singing Amhrán na bhFiann.