"How's things in the constituency, Paschal?"
"Ticketing over nicely, thank you very much. Tickety-boo."
As gotcha moments go, the Minister for Public Expenditure's bombshell revelation to the Dáil that he sold a total of 27 tickets for Fine Gael's Superdraw to the businessman who footed a portion of his bill for putting up election posters in 2016 is unlikely to figure as a contender for scandal of the year.
Maybe it was first day back enthusiasm, but Opposition outrage at Paschal Donohoe's less than transparent postering arrangements in his Dublin Central constituency more than six years ago sounded a smidgen over the top.
Did Donohoe contravene the strict rules governing election expenses by not declaring the service provided for him by successful businessman Michael Stone? It looks like he did, although the Minister believes the cost of around four days of postering work and hire of a van comes in just under the threshold for declarations.
"I have to say this appears terribly convenient," remarked Social Democrats co-leader Róisín Shortall after his highly contrite explanation for his regretful oversight.
Paschal simply made a mistake. He thought that the three teams of two men in high-vis jackets bothering the lamp-posts of Dublin Central on his behalf were acting in an unpaid and entirely voluntary capacity. This is understandable. Who amongst us has not rallied together a few mates to go tramping the streets to hang election posters for politicians we don't know from Adam, free of charge?
Earlier in the day, before the Minister's Dáil mea culpa, the Taoiseach told Sinn Féin leader Mary Lou McDonald that it is wrong for people to cast aspersions on Michael Stone. He accosted her with examples of her own party's errors and omissions on the election expenses front but, disappointingly, fell short of saying "let she who is without sin cast the first Stone".
[ Who is Michael Stone, the one-time ESB apprentice who paid for Donohoe's postering? ]
So many questions. Who paid for Paschal's placards? (Not all of them, mind. Only about 150, reckons the man himself.)
Were they plastered around Dublin Central by half a dozen fellas doing a nixer for their businessman boss (Paschal's pal) or carrying out the work on company time?
Was it a personal donation to the candidate or did it go through the Fine Gael party? (It was the latter, insists the Minister. Not possible, say the Opposition.)
Who paid for the use of this white van which conveyed lads and ladders around the constituency for a few days and evenings? Leo Varadkar declared during Leaders' Questions that it costs very little to hire a van because he hired one himself at the weekend just to find out the price.
Apparently, it's damn all. Did they work by day or by night? Because after dark would indicate they were hanging out Paschal's photogenic dimples in their own time. "Broad daylight in the middle of the day," thundered Mary Lou McDonald, because she had seen pictures of the hanging.
In his short explanation to the House, the Minister gave as much information as he knew about how much it cost for a team of men to plaster up a few posters over a combined period of 10 hours. And then, in the interests of "transparency", he confessed to personally selling Mr Stone five raffle tickets in 2020 for €344 and 22 tickets for €1,382 the following year.
An incredulous Pearse Doherty worked out that by Paschal's figures, the team were postering about two poles an hour.
"That's shocking bad value," deadpanned Independent TD Thomas Pringle.
But maybe the six lads were taking extra pride in their task, making sure the posters looked absolutely perfect on their carefully chosen lamp-posts. Many people in the constituency were impressed by the quality of the work.
Certainly, a feature of the 2016 general election in Dublin Central was the huge number of constituents who found themselves stepping back to view these exquisitely placed posters and marvelling: "Isn't Paschal wonderfully hung all the same?"
Meanwhile, Leo Varadkar laid on a hamtastic opener for his first Leaders' Questions as newly installed Taoiseach of the 33rd Dáil. "Deputy McDonald," he intoned, pausing for maximum dramatic effect. "I believe Paschal Donohoe."
Ooooh! Although it would have been properly sensational had he said the opposite.
"I believe he's a man of integrity and a man of the highest standards and he's somebody I've known for a very long time. And I believe he is somebody who we can trust and somebody who I believe. And I think that, deep down, everyone in this House knows this."
"I don't," harrumphed People Before Profit's Paul Murphy after hearing Paschal's teatime statement.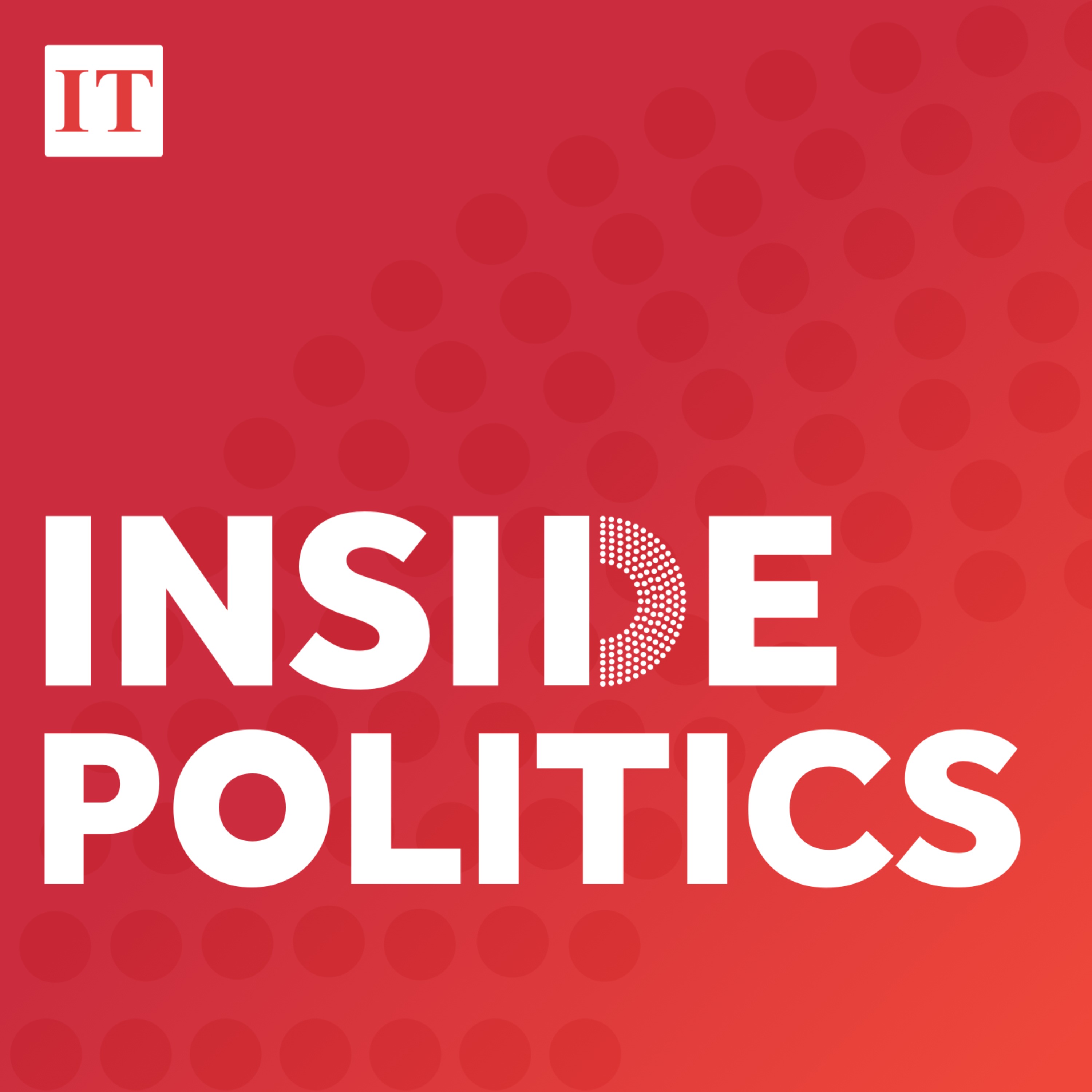 Peadar Tóibín on Aontú, Sinn Féin, immigration and ambition
"If we push honest views below ground, we simply push those views into the hands of real racists". That statement, referring to the hot-button issue of migration, is typical of Meath West TD and Aontú party leader Peadar Tóibín, who likes to portray Aontú as neither left nor right but a party of "common sense". Will that approach win Aontú many votes? It's now exactly four years since the party's foundation and, while it has had few electoral successes so far, polling suggests it enjoys similar support to some of the longer-established small parties. Peadar Tóibín talks to Hugh Linehan and Jack Horgan-Jones about what electoral success looks like for his party, the importance of "culture war" versus "bread-and-butter" issues and some reflections on his former party Sinn Fein. This episode is the first in a series looking at small parties. We'll be back on Friday with a round-up of the week's political news. With any subscription you'll get unlimited access to the very best in unique quality journalism from The Irish Times. Subscribe today.
Perhaps the Taoiseach imagines his bracing intervention will endure as his Lloyd Bentsen moment. That his crisp opening riposte to Mary Lou McDonald's accusations concerning his Minister's election expenses echoed that famous exchange from the 1988 US vice-presidential debate between Democrat Bentsen and his Republican rival Dan Quayle. When Quayle compared his relative youth to that of John F Kennedy, Bentsen shot back: "Senator, I served with Jack Kennedy, I knew Jack Kennedy, Jack Kennedy was a friend of mine. Senator, you're no Jack Kennedy."
The first session of the new political year began with the Taoiseach and Sinn Féin leader sweetly swapping menaces of the season before crossing swords over Paschal's Posters, which is the name of 2023′s inaugural Government crisis. In the heated run up to Wednesday's midday sitting, TDs from the combined Opposition parties vowed they would not rest until Phibsborough poster boy Paschal appeared before them to make a full statement on the poster affair and then offer himself up to them for a ritual hauling over the coals.
Some people might think that the amount of money involved is somewhat piffling. In or around a grand, give or take a hundred or two, according to the Taoiseach and his Minister, who had already apologised for forgetting to declare all details of the dig-out.
"He only knew the full facts himself recently," Leo told the House helpfully. However, money and reckoning up amounts of same is a complicated business, as the Taoiseach explained later to Richard Boyd Barrett of People Before Profit, who wasn't too bothered with participating in the play-fighting over Paschal's piddling posters, preferring instead to talk about the people who have real money and real power and are consumed by increasing and consolidating it.
He said that Leo will be "swanning around" Davos in the next couple of days meeting these bigwigs at their annual World Economic Forum shindig, a "gross, grotesque" spectacle of the "growing inequality" between the super-rich and everyone else.
As they keep on amassing their fortunes and ordinary people here are "crushed" by the cost-of-living crisis, might the Government consider introducing "a modest" wealth tax on our own millionaires and billionaires?
[ Some billionaires on paper are actually 'fur coat and no knickers', Varadkar tells Dáil ]
RBB was speaking following the publication of the Oxfam global wealth report, but the Taoiseach wasn't entirely sure about the methodology used by the organisation to reach its conclusions. Were they talking net or gross riches, for example, he wondered? All being equal, he seemed to think there wouldn't be much point taxing the rich here as it might be a waste of time and effort trying to wring a few bob out of our multimillionaires.
"We all know from past experience that some people who are billionaires on paper, or actually appear to be billionaires, are all fur coat and no knickers."
Indeed. Who doesn't know somebody exhibiting all the outward appearances of being filthy rich when, in reality, their lavish lifestyles and trophy homes mask a hand-to-mouth existence and a grinding despair about finding enough money to feed the kids.
"They have a lot of assets on paper. They also have a lot of debts and liabilities, and their actual net wealth is negative or small."
God love them. It would be heartless to even think about trying to tax them. And anyway, added the Taoiseach, most of the really big billionaires live outside the country for much of the year. Best not trouble them.