Britain revels in its status as the biggest war champion of Ukraine in Europe, but a little enclave of north London tilts towards Russia. Highgate Hill and nearby Hampstead Lane contain a clutch of stately homes owned by billionaire oligarchs with links to Vladimir Putin.
This section of Hampstead is one of the plushest parts of London and, in turn, at the top of Highgate Hill lies one of the plushest mansions in Hampstead. The £300 million Witanhurst period property is barely visible from the road behind high walls. As you climb the hill further, its upper sections become visible. It is difficult to fully conceal London's biggest residential property after Buckingham Palace.
Witanhurst is owned by Andrey Guryev, Russia's fertiliser king and "a known close associate of Putin", according to Britain. His neighbours are equally interesting. Around the corner, Beechwood House is owned by Alisher Usmanov, "one of Putin's favourite oligarchs", according to the European Union, and who has had links to Everton FC and Arsenal FC.
Two properties further down leafy Hampstead Lane, Alfa Group founder Mikhail Fridman, a Ukraine-born pro-Russian oligarch, owns Athlone House, a former hospital and RAF base that he converted into a private home. Fridman is worth $11.2 billion on Bloomberg's Billionaires Index.
Guryev, Usmanov and Fridman are prominent among the 120 oligarchs the British government has sanctioned to put pressure on their political master, Putin, since Russian tanks swept over the border into Ukraine a year ago. They cannot sell or use their assets in Britain.
Over the past 12 months, the British government has aggressively targeted Russian wealth, most notably assuming oversight of the sale of Chelsea FC by Roman Abramovich. The government claims to have frozen at least £18 billion of Russian assets, in addition to placing restrictions on more than £20 billion of the Russian state's foreign reserves.
The British sanctions list names more than 1,400 Russian individuals with assets in Britain that were frozen, and almost 170 organisations. Foreign Secretary James Cleverly will announce more on Friday, the anniversary of the invasion.
Yet, for all its haste now, all that has been achieved in the rush to freeze Russian assets now is to underline how the country allowed itself to become Europe's main home of Russian "dirty money" in the first place. For years, Russian oligarchs known to be in lockstep with Putin's regime swanned around London.
Helena Wood, a former investigator at the National Crime Agency and now a research fellow at the Royal United Services Institute, says the Russian oligarch mansions that litter London and its surrounding countryside are "a physical manifestation of the degradation" of British institutions.
"We have allowed ourselves to be bought," she said, while on a tour of Russian wealth in the capital organised by activist group ClampK. Founded by anti-corruption campaigner Roman Borisovich, it campaigns against "kleptocracy".
[ February 24, 2022: Russia invades Ukraine: 57 reported dead, tens of thousands flee homes amid 'dark hours' for Europe ]
Irish ClampK campaigner Arthur Doohan says the UK has "been complicit in global-scale hypocrisy" due to its traditionally easy attitude towards questionable Russian money washing onto its shores.
"To be in receipt of stolen goods is to be complicit in a crime," he said, although he acknowledged that Britain's accommodative attitude changed after the invasion. It has since set up a register of ownership of assets, although this does not require the unmasking of trusts that are often used to hide billionaires' identities.
Britain's status as a haven for Russian money contrasts sharply with its genuinely vigorous response in support of Ukraine since the invasion. The then prime minister, Boris Johnson, said the country "will not turn our backs in Ukraine's hour of need", as he backed it with military and economic aid harder and earlier than any of his counterparts in Europe.
Johnson is not without his own links to Russian wealth, however. While foreign secretary in 2018, he was photographed looking more dishevelled than usual in an Italian airport, as he returned from a party held by his friend Evgeny Lebedev. His father, wealthy Russian businessman Alexander Lebedev, has been sanctioned by Canada but not Britain. The son Evgeny, meanwhile, is also known as Lord Lebedev: Johnson made him a peer when he became prime minister.
Still, Johnson is generally viewed as having made a huge effort to confront Russian interests and buttress Ukrainian defence since the latter was invaded. Under his leadership, and that of his two successors, Liz Truss and the incumbent Rishi Sunak, Britain has so far given more than £2.3 billion of military aid to Ukraine. That is second only to the US, and it has cross-party and public support here.
A further £2.3 billion has been pledged by Britain in military support for 2023, including Challenger 2 battle tanks, which are due to roll over the border into Ukraine from Poland in coming weeks. In total, Britain has given close to £4 billion of assistance to Ukraine including humanitarian aid and loan guarantees.
It is also at the vanguard of the drive to supply Ukraine with even more advanced weaponry, while it has also raised the spectre of eventually giving the country fighter jets. Britain's staunch support was acknowledged by Ukraine's president, Volodymyr Zelenskiy, when he visited Britain this month on only his second foreign trip since the invasion, the other being to the US. Zelenskiy, channelling his inner Johnson, invoked the spirit of Winston Churchill in a Westminster address.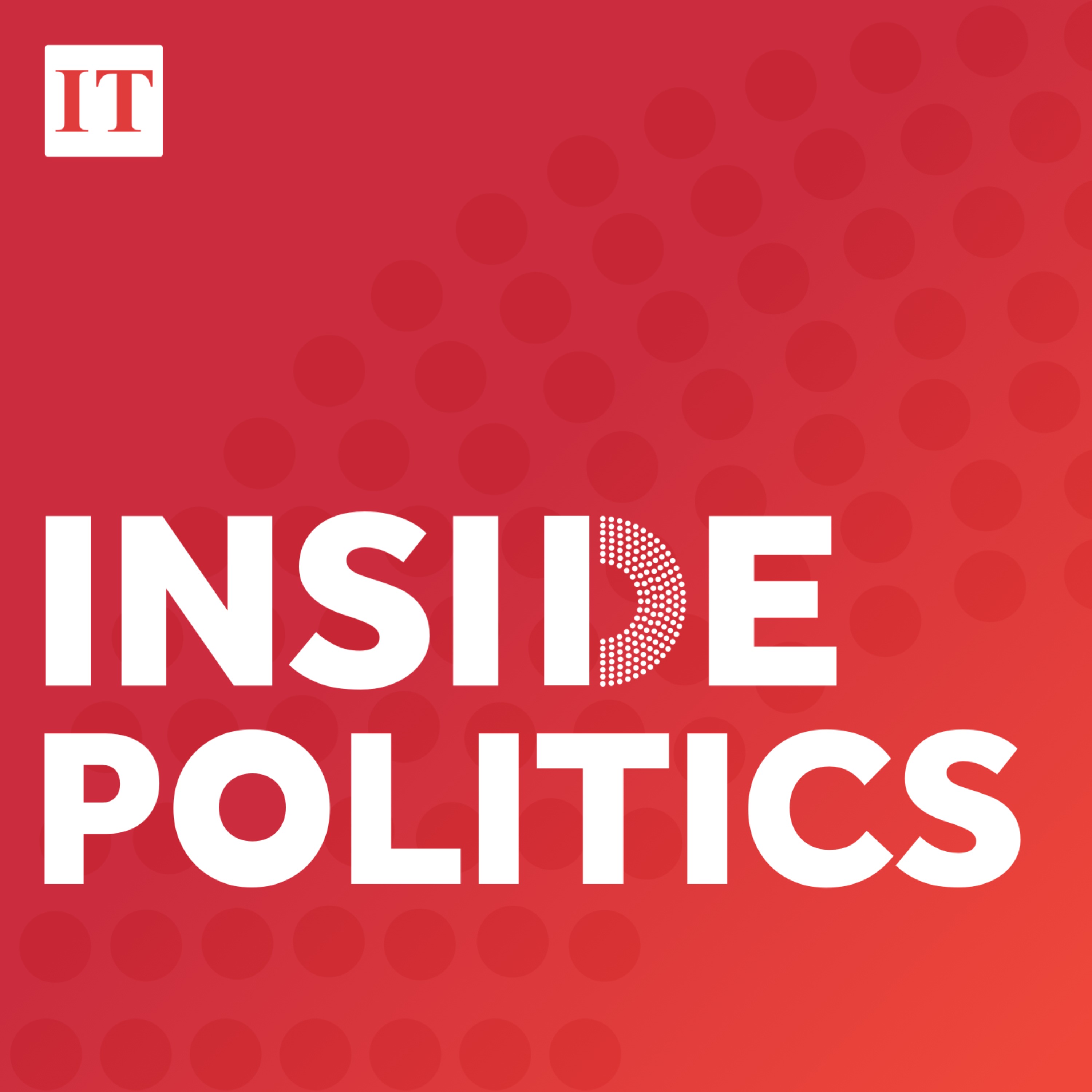 How the world sees the war in Ukraine
How the war in Ukraine is seen in Europe and around the world is complex and always changing, but there's no doubt that global perceptions. and motivations will play a role in how the conflict plays out and ultimately comes to an end. To discuss the global aspect of the war, Hugh is joined by China correspondent Denis Staunton, Brussels correspondent Naomi O'Leary and Berlin correspondent Derek Scally.
Former British diplomat David Landsman says the answer to the question of why has the country been so far ahead of the rest of Europe in its support for Ukraine lies in Britain's "view of itself as a moral leader". In an article for British Foreign Policy Group, where he is an adviser, he said Britain's "foreign policy narrative based on values rather than interests is, from a global perspective, a rarity".
Russia is also a "familiar enemy" for British people, Landsman says, who remain shocked by the Salisbury poisoning of dissidents carried out in 2018 by Russian agents, who unleashed a nerve agent on British soil. The most recent polling shows that more than 70 per cent of the British public believe the country has responded well to the Ukraine crisis.
"Britain is respected in Ukraine and beyond for showing moral leadership. It has shown that the UK is very present on the international scene, in a way recognised as positive both by Brexiteer advocates of "Global Britain" and Remainers critical of a perceived inward turn," says Landsman.
Historian Dominic Sandbrook this week continued the moral theme in his explanation for website UnHerd as to why Britain has responded as vigorously as it has: "Ukraine didn't attack Russia; Russia attacked Ukraine ... One is right, the other is wrong. Good versus evil; right versus wrong. In a complicated world, sometimes it really is that simple."
While Britain is broadly resolute in its backing for Ukraine, it still must wade through murky waters to unravel its earlier insouciance towards the arrival here of Russian oligarch wealth.
Sanctions allow it to freeze Russian wealth, but not to confiscate it, which must clear a high bar under the law to prove it is the proceeds of crime. ClampK is campaigning for the government to move beyond "freezing to seizing", and to introduce legislation to target oligarch wealth on the basis that it is a threat to national security, and not just the proceeds of alleged crimes.
Only then can Johnson's earlier warning to Putin's oligarchs that in Britain "there will be nowhere to hide your ill-gotten gains" be realised. As he champions Ukraine abroad, maybe Sunak will also be the one to deliver his predecessor's promise on home soil.
[ War in Europe, One Year On: Bucha rises from the ashes ]
[ War in Europe, One Year On: The challenge facing Biden ]
[ War in Europe, One Year On: Macron - Churchill or Chamberlain? ]
[ War in Europe, One Year On: Germany shakes off historic demons ]
Tomorrow: Naomi O'Leary on the war and the EU