Every year in January, politicians in both the Dáil and Seanad must sit down and fill out a detailed statement disclosing any interests, whether it be land, contracts or shares. The rules are clear. Any income above €2,600 in the previous year means that the trade or profession it came from must be declared.
For example, Sinn Féin Senator Fintan Warfield declared in his returns that he is also a barista in Rialto in Dublin as well as being a musician.
Any investment in a company worth more than €13,000 must be declared, as well as any interest in land above the same value, though not the family or personal home. Any gift worth more than €650 must be revealed.
The same goes for any contract for the supply of goods or services above the value of €6,500.
TDs are even supplied with a code of conduct document which impresses upon them the importance of fostering and sustaining public confidence and maintaining trust. They are told it is up to them to ensure they've read the guidelines and laws properly, and they are given plenty of detailed documents to help them understand what is required.
To some politicians, it might well have looked like just another admin job to be ticked off the to-do list — until now.
For Fianna Fáil's Robert Troy, who resigned on Wednesday night as minister of state for company regulation, the roots of his downfall go all the way back to those January days down through the years when he sat down to fill out those very same forms.
For the first summer since the onset of the pandemic it has been relatively quiet, politically speaking. In the middle of this lull, on August 10th, The Ditch website began a series of articles which started with a story about a house Troy had sold in 2018, but which was never mentioned on his declaration of interests.
Along with this was an unreserved apology, which was never going to cut it with the Opposition
When the TD went on RTÉ Radio the day after the first story was published, he apologised and said he was under the mistaken impression that only a property in your possession on the date of the return had to be declared. He said he would amend the register following his error.
The reprieve was short-lived, however, because it immediately emerged that the same thing had happened in 2019, and also that he had failed to declare a company directorship in 2021. His explanation for the issue with the company in question, RMT management, was that he thought it had been wound up by the time he made his declarations that year.
Suddenly one error had become two and then three, with more to come.
[ Troy's biggest mistake was being unable to see that owning one property is a privilege — never mind 11 ]
[ Trifecta of tribulations ahead for Coalition in autumn ]
[ Residents complained to Robert Troy about 'dangerous' conditions at Dublin property ]
At this stage, the story had the attention of Taoiseach Micheál Martin and Tánaiste Leo Varadkar who were being peppered with questions about it during summer doorsteps with journalists. There was a certain sense within Government that there was nothing worth panicking about just yet, as long as Troy got his affairs together and put out a comprehensive statement.
This came at the direction of the Taoiseach who told him to put out all relevant information, in the interests of transparency but also no doubt in the hopes of putting a halt to the gallop of a story that was threatening to become the story of the summer — something no politician wants in the dog days of August.
What was not foreseen was the scale of the amendments to the declaration of interests that Troy published on August 18th.
It included the sale of the properties in 2018 and 2019; another property in Mullingar which had been omitted in 2020; information that his former private dwelling at Main Street in Ballynacargy in Co Westmeath had been rented out since November 2021; the sale of a garden at 25a Rathdown Road in Phibsborough, Dublin 7 as well as new information about two Rental Accommodation Scheme (RAS) contracts he had with Westmeath County Council.
Along with this was an unreserved apology, which was never going to cut it with the Opposition.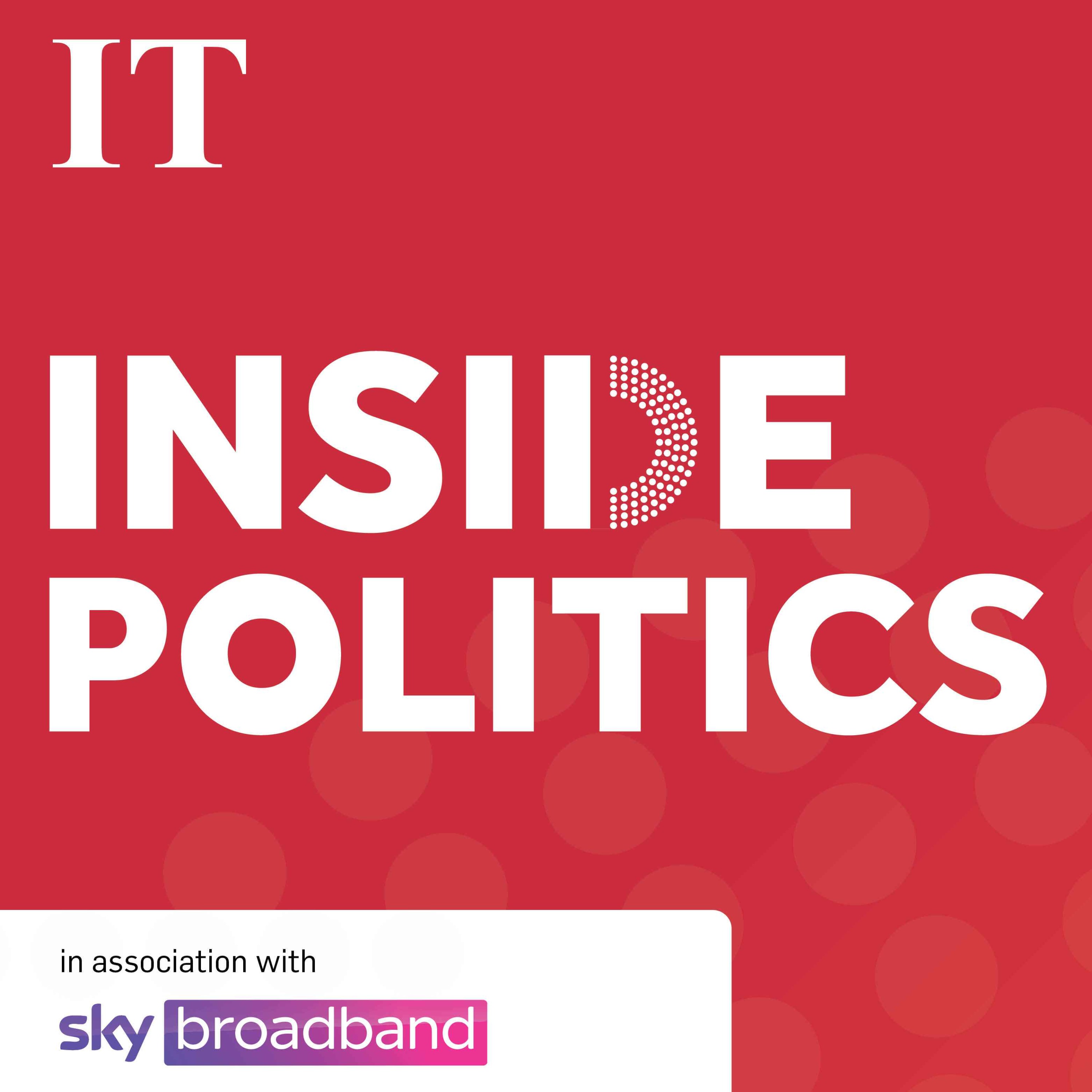 Troy affair raises questions about standards, transparency and conflicts
On Wednesday, Fianna Fáil TD Robert Troy stepped down from his role as Minister of State after weeks of controversy over his failure to properly declare business interests, including rental properties and company directorships. To discuss the affair and what's been learned from it, Hugh is joined by Fintan O'Toole, Jennifer Bray and Pat Leahy. 
People Before Profit TD Paul Murphy lodged a complaint with the Standards in Public Office Commission (Sipo) and by the end of last weekend it had also emerged, via the Sunday Times, that Troy had not registered a rental with the Residential Tenancies Board, as he is legally required to do.
At this point, anxiety levels among members of Fianna Fáil began to shoot up. His fellow TDs, who until this point had believed he would weather the summer storm, began to have doubts. Journalists began to receive texts from the worried factions asking: "How bad is this going to get?"
The answer was: significantly worse.
The weekly news cycle kicked off this week with a front-page headline in the Irish Independent revealing that the Fianna Fáil TD had used Dáil speaking time to call for more funding for the RAS, at a time when he had such a contract with the council. What made the atmosphere even more febrile was the fact that Troy and his team were not taking questions from individual journalists. Instead, queries were left hanging in the air and so they multiplied.
His contention that he would instead address the Dáil about the matter when it returned in September went down like a lead balloon.
Sensing the heat in the air, the Longford Westmeath TD took to the airwaves on Tuesday to tell RTÉ's Bryan Dobson that he was embarrassed and sorry but that he was not trying to conceal anything. For the first time, he revealed that he owns or co-owns 11 properties, nine of which are rented out, and that he has five Housing Assistance Payment (HAP) contracts.
One veteran Fianna Fáil TD was listening in to the interview.
"I was cringing. I really was cringing for him." Speaking privately, another senior TD said: "This definitely won't cut it." There was a steady drip-feed of information which was causing a deep level of discomfort in the Coalition, even if the party leaders continued to voice their support in public.
There comes a tipping point with every political controversy — it arrived on Wednesday.
Sources around Troy say he went into the day ready to fight and ready to refute new claims that his Phibsborough property, which he co-owns, did not have appropriate fire certification. Even though some of his staff were due to go on holidays that day, they stayed on to make sure the relevant statements got out.
Green Party leader Eamon Ryan then went on radio and suggested not one but two potential investigations that could be carried out on the matter by both Sipo and the Dáil's oversight committee. Depending on who you talk to in the Coalition, it was either Ryan stating the blindingly obvious, or Ryan putting the boot in.
In the meantime, a myriad of questions continued to be asked by journalists, including from The Irish Times which had learned of complaints made in 2019 by residents about the condition of the aforementioned Phibsborough property. There was no response from Troy on Wednesday evening to queries about how the complaints were handled.
To all intents and purposes, the shutters were pulled down until Troy announced just after 9pm that he was stepping down. He apologised again but hit out at the media, saying he was not embarrassed to be a landlord. He said the number of errors he made had led him to the conclusion that it was time to go; he resigned from his ministerial position, but is still a TD.
That was a fact, but it is also likely that the questions were still coming in, and the scrutiny was becoming unbearably intense. And while he has asked for time, space and privacy, the fallout from the debacle will likely endure with questions raised about the judgment of both Martin and Varadkar.