When celebrity chef Richard Corrigan opened The Park Café in Dublin 4 on November 19th, 2022, critics, including this one, gave the restaurant rave reviews.
But within weeks the Ballsbridge premises was losing staff. The restaurant director, two floor managers, six waiters, two barmen, one sous chef and six kitchen porters have left, and the general manager called time after service on Christmas Eve.
Some former employees allege that most of the discretionary service charge at the restaurant went to managers, the head chef and his team, rather than waiting staff.
Fourteen former employees from The Park Café spoke in detail to The Irish Times in person, by email and on WhatsApp about what they described as an unfair distribution of the service charge and an unacceptable working environment.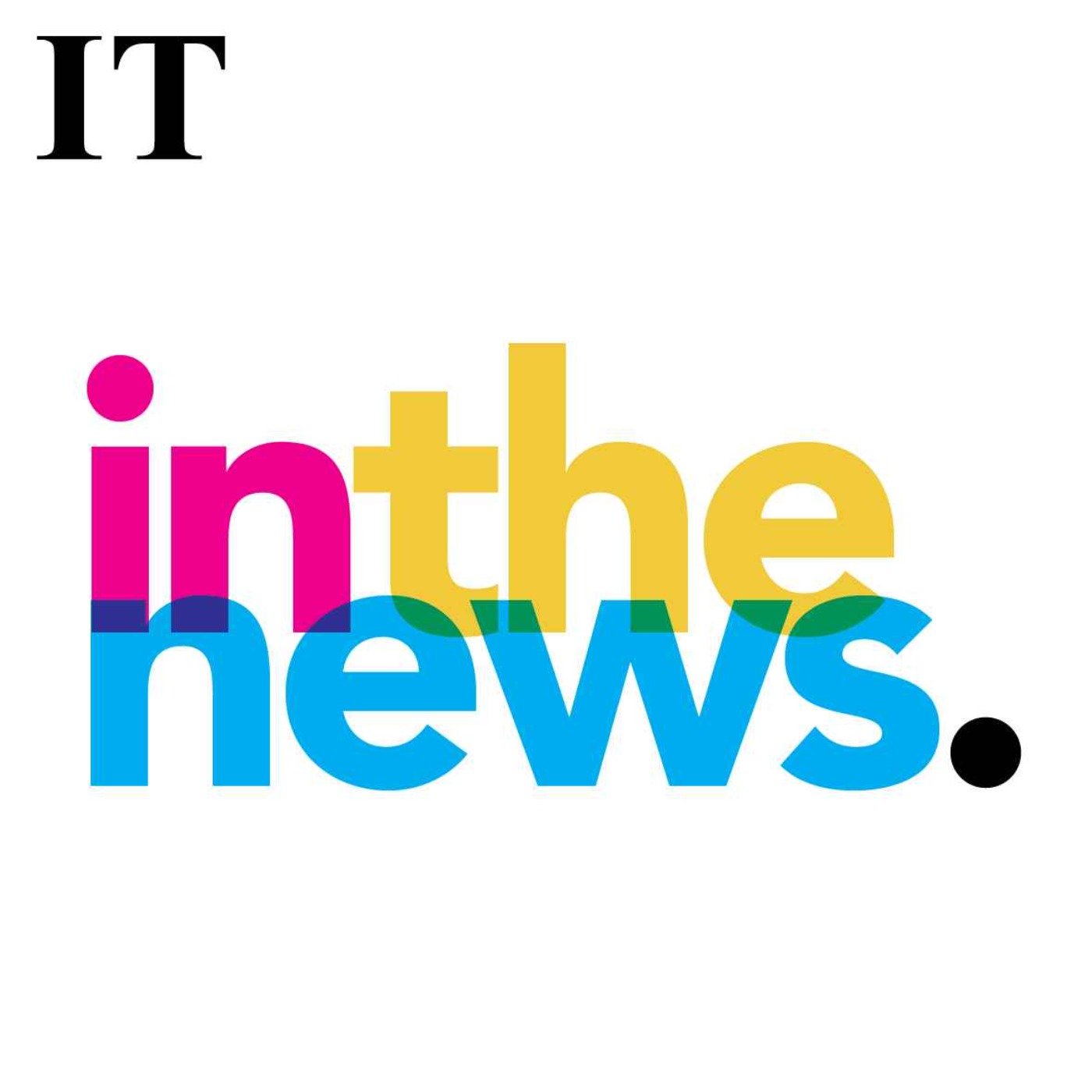 Tears, harsh words and disgruntlement at Richard Corrigan's Dublin restaurant
Staff reported that they worked longer hours than they were paid for, and that being shouted at was the norm, with some claiming that Corrigan used words such as "stupid", "idiots" and "a pussy" when addressing them. Those interviewed shared contracts, payslips, the employees' handbook and WhatsApp messages with managers. They requested anonymity.
Former staff spoken to have been working in the industry for many years in many cases.
Corrigan is a Michelin-starred chef. The Park Café is the fifth establishment in 58-year-old Corrigan's hospitality group. The Corrigan Collection includes Corrigan's of Mayfair, Bentley's and Daffodil Mulligan's in London; and Virginia Park Lodge in Co Cavan. He has been in the kitchen in Dublin since The Park Café opened, intending to remain hands-on until chefs there are fully trained. His eldest son Richard Corrigan Jr, known as Richie, is managing director of the hospitality group. Richie Corrigan has been spending a number of days in Dublin each week, and it was he who initially responded to The Irish Times' queries.
While money appeared to be the main issue prompting staff departures, some were also highly critical of the workplace atmosphere in The Park Café.
Going in every day, I felt that you weren't worth anything. I put a smile on my face, I would have won an Oscar

—  'Elsa'
"Margot", who has since left her position as a senior waiter, said: "They had promised training in the wine, training on food, and the night before it opened, in five minutes, they explained everything. And they said you have to smile, the only thing is, you have to smile."
"We couldn't drink coffee, we couldn't drink water, we couldn't stop [working]. There was a guy who was having a coffee, hiding in the wine room and Richard [Corrigan Sr] was shouting at him, that he can't be standing there drinking coffee. You had to be hiding [to have a drink of water] because if you were standing, they came and said, 'do something right now, nobody can be standing'.
"You can understand if one person gets stressed and is crying, it's okay, but one, two, three; everybody cried. We have a lot of experience and we want to improve ourselves, and of course get more money, but it was about the experience to open a new restaurant with a celebrity chef. After I left I cried for two days," Margot said.
"I did too, still crying," says 'Elsa'. "It was an awful lot of...emotional stress, not just being physically tired because of the long hours... knots in your stomach constantly. Going in every day, I felt that you weren't worth anything. I put a smile on my face, I would have won an Oscar. I don't know how I did it because it just shows from how many people walked out and it's from all areas. The day I walked out I was at my wits end..."
Margot claimed everything changed from the moment Richard Corrigan Sr arrived.
"He was extremely rude, he was shouting, and insulting everybody, 'all of you are stupid'; he was shouting at the people, at the floor staff, at the kitchen staff. We are not children, we are all adults. We were treated like idiots, and Richard, he said these words, he said 'you are all idiots', shouting. It was crazy.
"I think we stayed for four or five weeks because we were in shock. We couldn't believe it. What? What? Why are we treated like that? Why is he shouting? We don't need this sort of treatment. I don't care who is in charge, we are all people. We all have our life. I think Richard, he understood wrong, what Ireland is about and what hospitality is here. I travel all around Ireland, and I've never seen in one restaurant what I saw there...
"You think, okay, maybe it is because it is the beginning, they are stressed, maybe it's just for now, it will be better, but no. Everything is worse, and worse, and worse."
When The Irish Times spoke to Richie Corrigan (Corrigan Jr) in December he insisted he is very much against shouting in a work environment. He accepted that spirits were running high in the first two weeks of opening, but said he did not see anybody being shouted at or personally abused. He said that working in this style of restaurant did not suit everybody.
As more former staff came forward The Irish Times sought a direct response from Corrigan Sr to specific allegations.
"Katherine", a former sous chef at the restaurant, said she felt humiliated. "Dale", a former waiter, also said he felt humiliated.
I said, where is the rest of the money? They said, this is how it is, if you don't like it you can leave

—  'Margot'
Dale said he made a complaint to HR about another member of staff's behaviour towards him. "Right after it, Richard Corrigan himself took me to the kitchen and told me that 'no bullying is happening here, we just want you to be the best. Stop being a pussy and do your job', with his finger on my chest," he said.
In response to queries, Crab Communications, founded by Corrigan Sr's daughter Jess Corrigan and others, said on Tuesday: "Neither Richard Corrigan nor the wider Corrigan Collection condone any form of bullying across sites in London or Dublin. Many of the allegations you make are simply untrue."
With reference to Margot's accusation about taking breaks, the statement said: "The barista team makes coffees for all team members at the start of each day and a team meal is served daily between 4pm and 4.30pm. All staff are, of course, permitted to take water throughout the day. We have a strict HR policy in place to ensure that all staff take the requisite number of hours break for the hours they work and the restaurant is closed between lunch and dinner."
With reference to staff departures, it said: "Due to the high octane and pressured level of the work involved in a restaurant opening, The Park Café has, regrettably, seen a number of members of staff leave their roles very soon after joining, simply as they were not suited to the work and style of the restaurant. Unfortunately some of these disgruntled former employees have threatened to make false statements to press in the hope that they will be reinstated in their roles."
Responding to questions from The Irish Times – including about waiters claiming that some senior kitchen staff goaded floor staff, and that one senior member of staff called a junior member of staff a "bitch" – the statement says: "We – the Corrigan Collection management team – have no experience of the level of bullying you describe, and will commence an internal investigation immediately into the incidents you describe...Any evidence of such incidents will, of course, be dealt with appropriately.
"Both Richie and Richard Corrigan Senior would hate to think that any employees are feeling 'humiliated' by the wider team, and are committed to providing all staff with a positive work environment. As such we will also commence an appraisal process asking all team members – both front and back of house – for feedback on The Park Café's working environment. Should any issues arise out of this process we will act on them immediately."
The atmosphere was one issue for staff, but tips were another. Opening a new restaurant is not easy. No matter how seasoned one is, it comes with challenges, exacerbated by the current shortage of staff in the hospitality sector. Recruitment ads, which have since been reworded, were effective in attracting waiting staff, offering up to €16 an hour plus tips.
Customers gave me more than €100 on each table in tips that they put over the service charge; I didn't see one cent of this money. No extra tips, no service charge

—  'Margot'
Distribution of the discretionary 10 per cent service charge (or 12.5 per cent for six-plus people) is governed by the new law on tips and gratuities, announced by Taoiseach Leo Varadkar when he was minister for enterprise, trade and employment and tánaiste. It came into effect on December 1st.
The new law gives employees legal rights over the payment of tips and is designed to provide more clarity for customers. It prohibits the use of tips and gratuities to "make up" contractual rates of pay. This includes service charge. Employers are obliged to distribute tips that are received in electronic form in a fair and transparent manner, and required to display the tipping policy prominently so that it is visible to customers.
"I have a letter that says my wage will be €16 per hour, and I get a wage slip and it says we pay you €13 and €3 service charge," said Margot. "I said, where is the rest of the money? They said, this is how it is, if you don't like it you can leave. In that moment I just left. When I was working there I had a big group of tables. I charged 12.5 per cent service charge, I got extra tips, customers gave me more than €100 on each table in tips that they put over the service charge; I didn't see one cent of this money. No extra tips, no service charge. None of this money. And after I left they asked if I wanted to come back. They offered me more money, €1,000 to stay for December, for Christmas; and I said, 'no, please don't call me ever again'."
"Soren" reported a similar experience. "I was a bar manager for €18 per hour; and a month after starting, in mid-November, I was told it's not going to be €18, it's going to be €13, and the difference will be paid out of service charge. And when I realised this I stepped down the same day," he said. "They told us it was miscommunication," he added. These payment agreements occurred before the law changed.
Richie Corrigan said in December that when staff queried the disparity between what had been agreed and what transpired to be a base rate and service charge combination, he dealt with it personally and honoured every commitment. "I went through one by one, we had a really open policy on it, we didn't try to bat it away and say that's not our problem, we were really open with it."
He said there had been learnings. "We're certainly open to improvements, and feedback as well. We're not standing by it and saying, look, this is who we are, this is what we do. We are very much open to saying, what's the feedback?"
He said in December there were administration errors when the restaurant first opened and "a bit of a tidy up" had to be done. Figures put into the payroll were different from what was advertised and this caused the confusion, he said.
There is no suggestion that The Park Café has not complied with the changes brought in from December 1st, or acted illegally before that. But some of the staff who left say they are still trying to get what they argue they are owed.
The Park Café operates as a cashless restaurant, which means only credit and debit cards are accepted, and meals cannot be paid for in cash. On the tipping policy there are three categories: service charge, card tips and cash tips. Richie Corrigan confirmed that each of these elements is treated differently.
Richie Corrigan said the service charge was 100 per cent "distributed to those staff members involved in collecting it". In this case that includes the general manager, senior floor managers and head chef. It is distributed based on a points system.
Credit card tips are shared between the hourly floor staff, bar team, baristas and runners. Cash tips (additional to service charge, similar to card tips) are managed by the floor staff who agree amongst themselves how they should be divided, and tip out the lowest paid, the runners and kitchen porters.
The discretionary service charge that is put on each bill at The Park Café makes up the majority of the tipping pool.
Credit card tips can be left in addition to the service charge on the bill; so it is only when diners are feeling generous and tipping more than what is suggested that this money comes into play.
[ The Park Café review: This is the restaurant Dublin has been waiting for ]
Documents furnished to The Irish Times indicated that the service charge, which is the majority of the tips, was being divided from the top staff down. This is a perfectly legal practice and not uncommon in the industry.
The weighting system used at The Park Café meant that a lot of the service charge went to pay managers' salaries, leaving a smaller amount to be distributed to waiting staff on an hourly rate of €13.
If diners did not leave tips additional to the 10 per cent service charge on their bill, a senior waiter could get a gross total of €24 in tips for an eight-hour shift, which was then taxed. This contrasts with the €200 in tips a waiter could potentially earn on a weekend night in a busy Dublin city centre restaurant.
The new law requires employers to prominently display their policy on the distribution of service charge and tips.
A 74-page employee handbook was emailed to staff on December 28th. It stated that all direct members of staff are included in the distribution of service charge collected, with each role allocated a weighting. It did not state the weighting values that applied to each role.
A statement provided by the Corrigan Collection in December said: "The Corrigan Collection is committed to paying its team at The Park Café a competitive wage and in compliance with Irish employment laws. All employees are paid a base wage in addition to service charge which is 100 per cent distributed to the team members directly working on service and is distributed on a standard points-based system. As indicated on our website, credit card tips are additional to this and distributed across the front of house team and kitchen porters. Service charge is discretionary and guests can ask to remove it from the bill or for a payment to be made directly to a specific member of staff should they wish."